LAUNCH PROJECT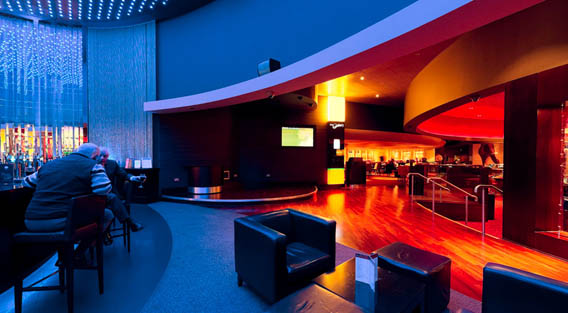 Annual Reports can often be more than a little flat. But not so with Rank, who have chosen a new 360 perspective for their recently launched 2009 Annual Report – with virtual tours and panoramic photography featuring in their online Annual Report & Financial Statements 2009 and panoramic photography in the offline printed document.

We shot virtual tours at two Rank venues: Luton Casino G, which is one of Luton's major venues with live acts, a sports lounge, a late bar and gaming; and Mecca Beeston in Nottinghamshire, with bingo, amusements, food & drink and a social lounge.
Please click the links to visit the G Casino Luton virtual tours and the Mecca Beeston virtual tours.
The tours and a PDF download of the Annual Report can be found on the Rank homepage.