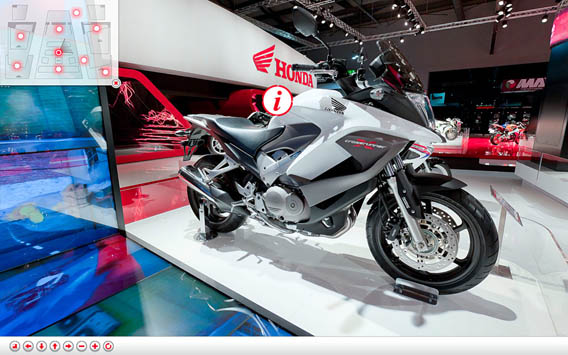 For the last couple of days, Eye Revolution have been in Milan, the world's fashion and design capital. We have been commissioned to shoot the HONDA stand at Eicma 2010 – the 68th International Motorcycle Show, where Honda are showcasing their range, launching new bikes and unveiling a brand new concept bike.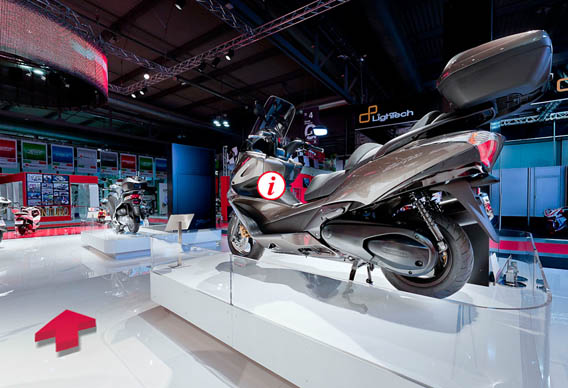 Time on the shoot was very limited, with access gained at 6.30pm on Tuesday night after the press launch, and with 9 virtual tours to shoot, we had to work swiftly. The production on the virtual tours was completed with us working all night overnight, and the tours launched at 10.30am yesterday morning, bang on schedule!
The 2011 Honda motorbike range was at the show, and the Crosstourer concept bike was unveiled to meet much excitement from press and show-goers alike.
We're back in the UK and off to catch up on some much needed sleep (!) and while we do, please click the link to view the Honda Milan Bike Show 2010 virtual tours