We were delighted to shoot a taster of the Dorchester Collection, a group of luxury hotels around the world. Stills photography often fails to give prospects a true impression of a hotel, beyond what the bed and window look like. Our hotel 360 photography showcases rooms beautifully, allowing the viewer to explore all around them and really appreciate their surroundings. This is especially true of luxury hotels, whose potential visitors are highly discerning. We specialise in flawless, pin-sharp 360 photography that does justice to luxury brands like those in the Dorchester Collection.
The Dorchester Collection makes up some of the world's finest hotels, and we were proud to be asked to shoot them. These are the hotels we captured.
Hotel Bel-Air, Los Angeles, California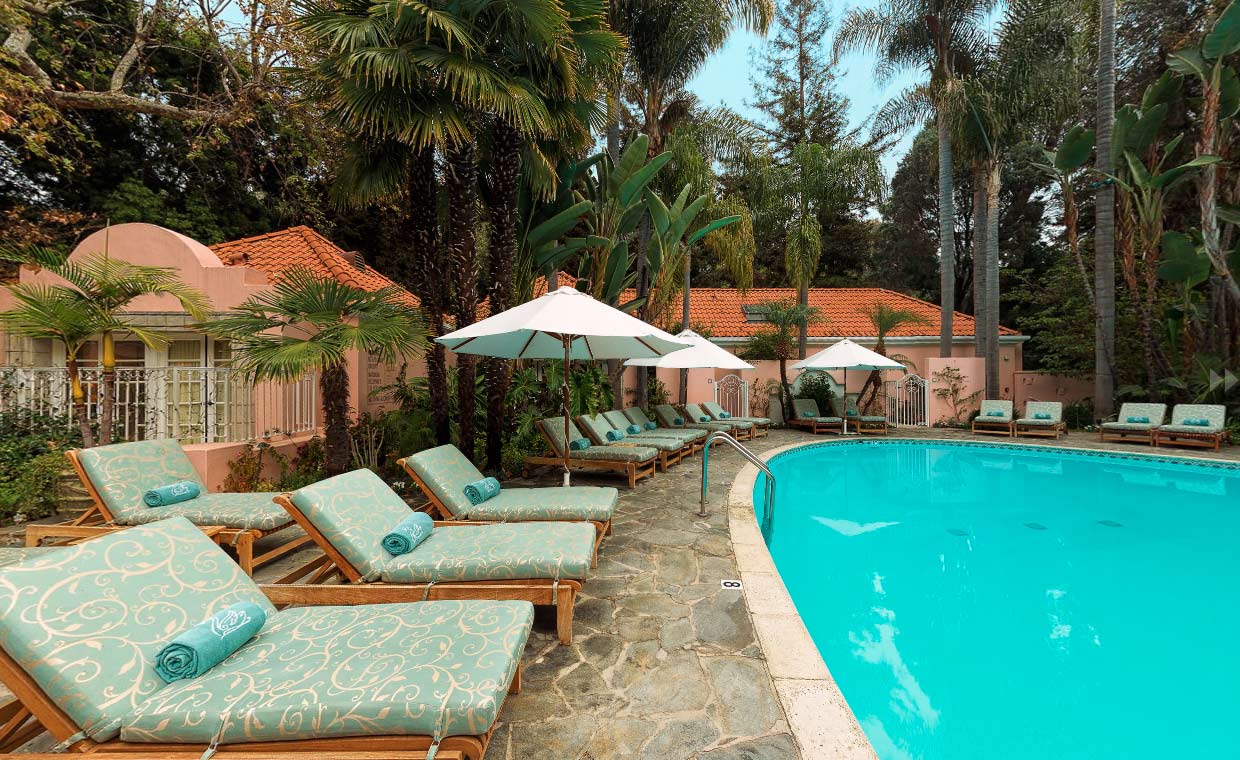 The Hotel Bel-Air is famed for its pink stucco and Spanish colonial-style architecture, this is particularly notable in the area around the iconic oval pool.
The Beverly Hills Hotel, Beverly Hills, California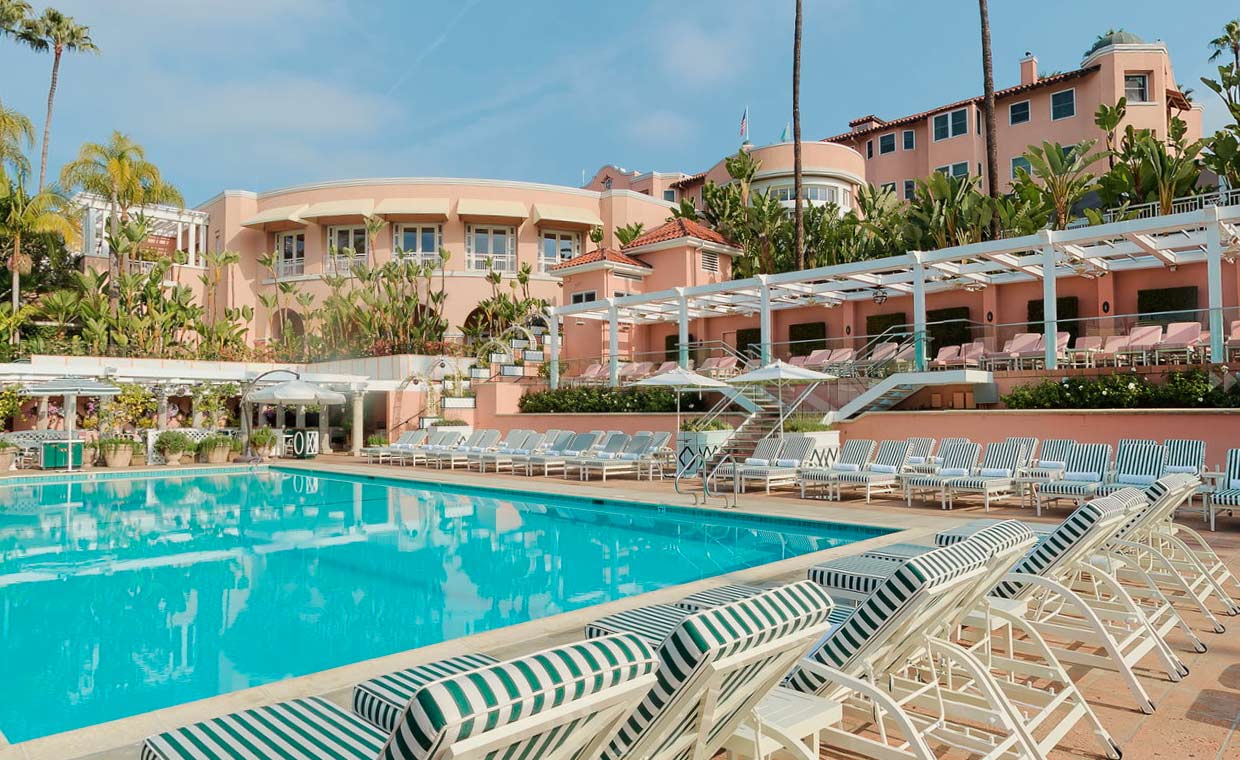 Another famously pink hotel, the Beverley Hills Hotel was named the first historic landmark in Beverly Hills, existing before the town itself. The hotel has a special place in Hollywood, as it has played host to thousands of celebrities over more than 100 years. From Fred Astaire to Frank Sinatra, from Elizabeth Taylor to John Lennon; they've all been guests at this iconic hotel.
The Dorchester, London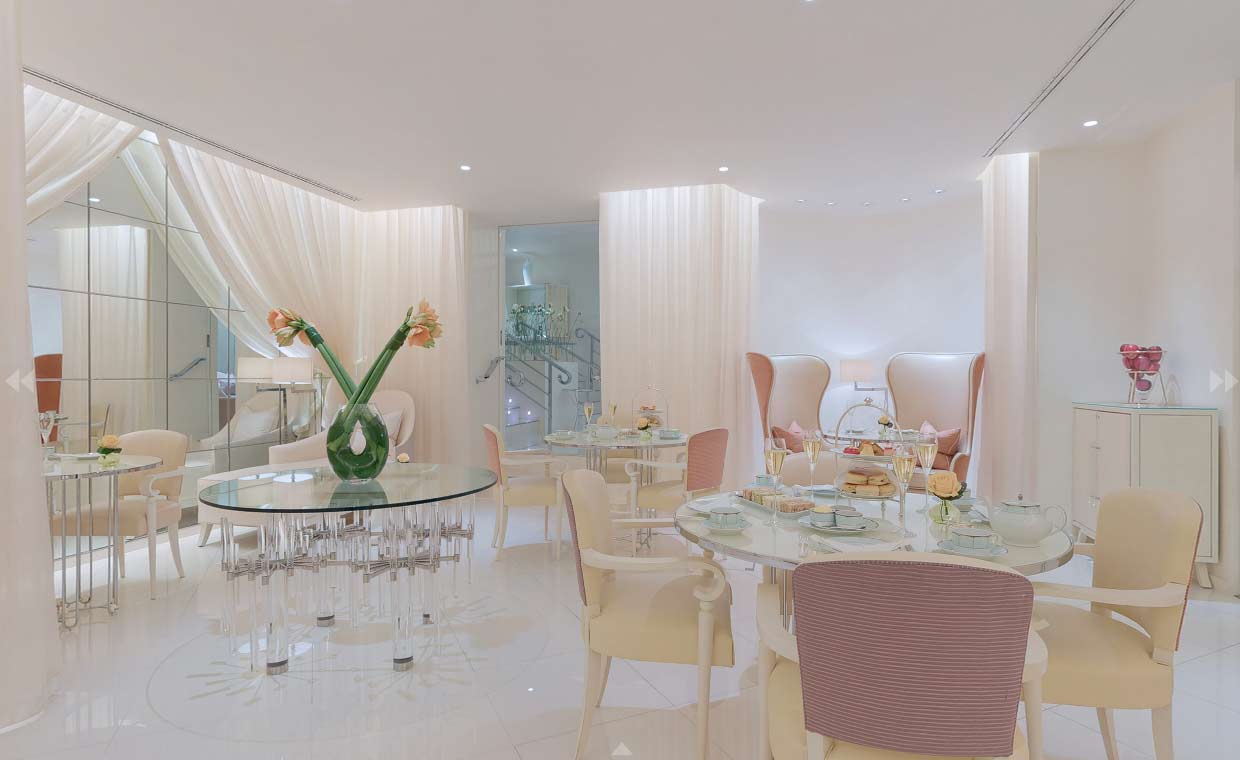 The Dorchester is one of the world's most prestigious and expensive hotels. It opened in the 1930s and the Art Deco ambience remains today. In this hotel 360 you can see the afternoon tea which is served daily at the Dorchester, a tradition that has been upheld since the hotel's opening.
Hotel Principe di Savoia, Milan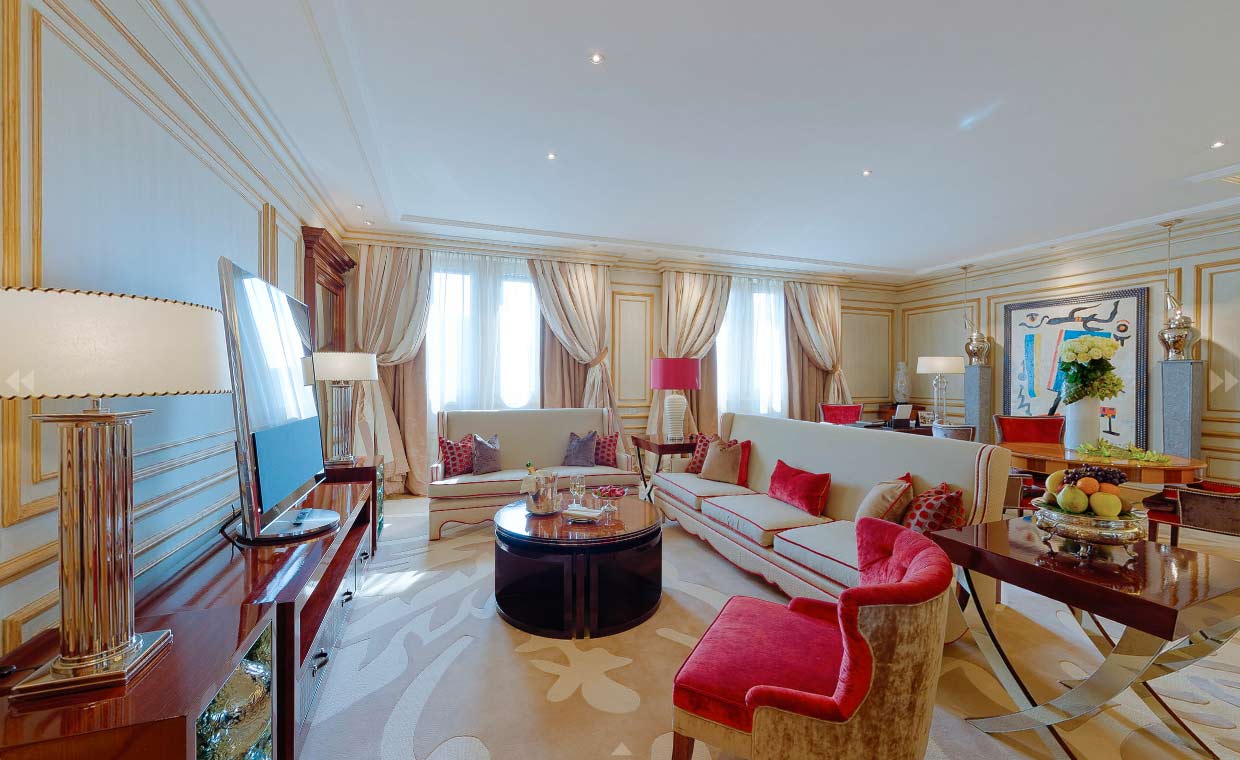 A landmark in Milan, the beautiful Principe de Savoia has played host to celebrities from Charlie Chaplin to David Beckham. Designed in the neoclassical style, the hotel opened in 1927. The Imperial Suite pictured in our hotel 360 lets guests relax in 20's Italian glamour.
Le Meurice, Paris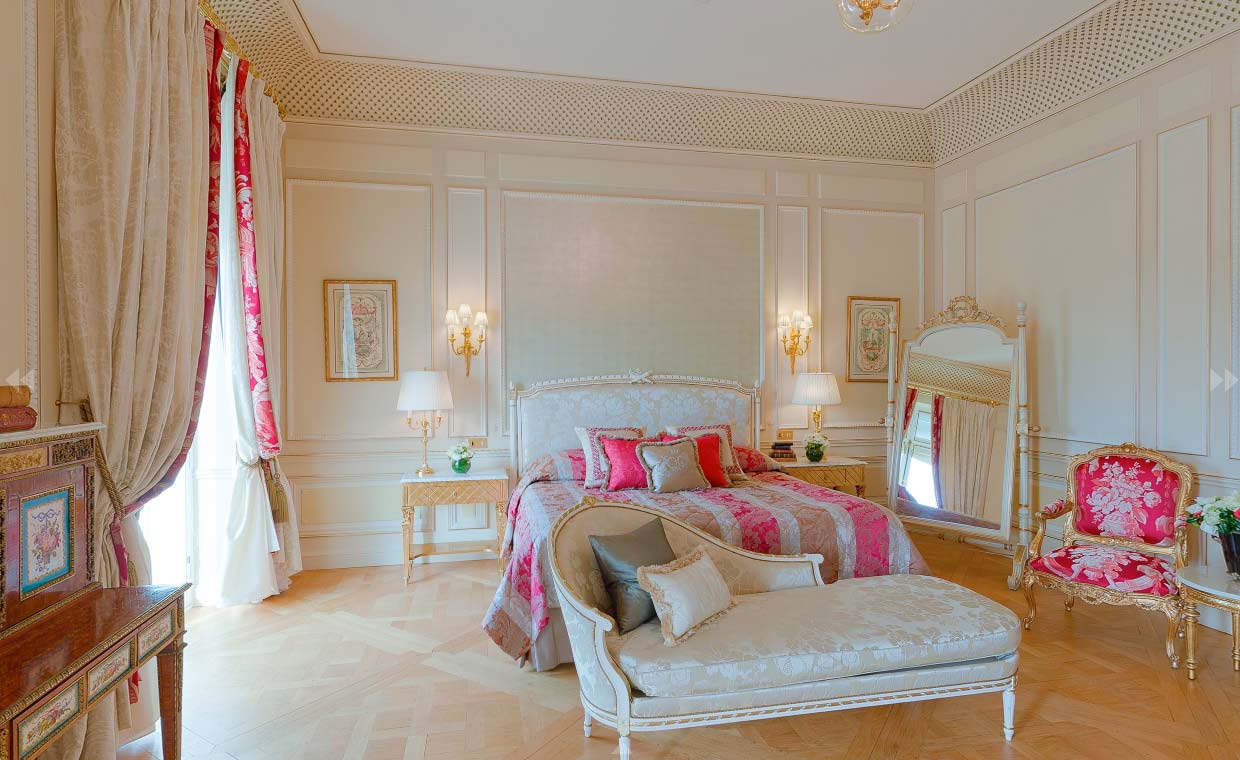 Opened in 1815, the rooms are decorated in stunning Louis XVI style. The hotel has a rich and varied history. Its grand setting and central location led to its being requisitioned by the Nazi party in the second world war during the occupation of France. King Alfonso XIII even set up a government in exile at the hotel, having been ousted from Spain in 1931. Salvador Dali, Rudyard Kipling and Mata Hari have all been guests, and Jay-Z and Kanye West have shot videos here.
Please click the 'Launch Project' button below to see the 360s of these incredible hotels.