Eye Revolution is delighted to have worked with England Rugby Hospitality. We have produced a series of stadium 360s at Twickenham – the home of English rugby.
England Rugby Hospitality are the official hospitality suppliers for the RFU (Rugby Football Union). Their requirement was to show prospective customers the premium match seats they can access when they purchase hospitality packages. Many of the packages at Twickenham allow customers to experience gourmet taster menus and fine wines or cocktails. These can be enjoyed for several hours before the match in relaxed surroundings. They can also have drinks reserved for half-time, meet rugby legends and much more. Being able to show prospects around the space is a helpful sales tool, and can assist customers in choosing the package that best suits their needs.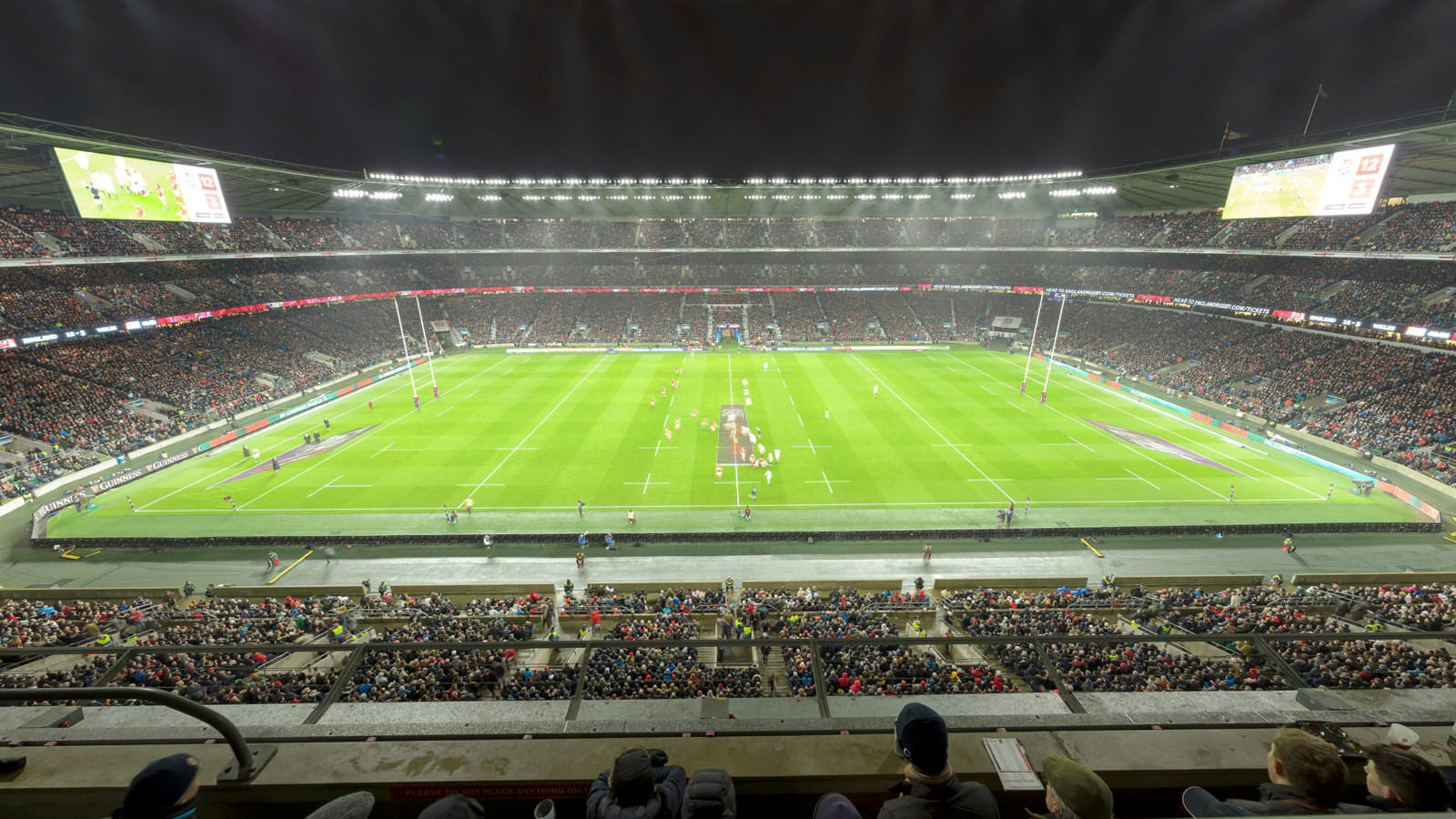 Shooting stadium 360s
The shoot took place on the day of the England v Wales Six Nations game. Capturing live event stadium 360s like this for marketing purposes is often challenging. We needed to shoot from fantastic positions that really showcased the premium seats, but needed to stay out of the way enough to avoid becoming a nuisance to the ticket holders – our client's clients! It was more important than ever to be inconspicuous. There would of course be a requirement to blur the closest faces too.
We planned the day's equipment to be lightweight as possible, so as to be quickly and easily moved between shoot positions. It was vital not to spend time handling equipment while in position, or to have bags or pelicases that could cause any obstruction. On the day of the shoot we worked swiftly, trying to capture each 360 in the least possible time to minimise any disruption. The good-natured crowd at Twickenham made our task much easier. In fact, they seemed thoroughly unconcerned by our low-impact shoot!
The final score? A fierce battle led to an England victory 12-6.