Aerial 360 photography offers users a novel perspective when they're exploring your building or area. Being able to establish your location in a user's mind can be a great addition to your virtual tour. Eye Revolution's expert drone pilots work with you to ensure safe, legal shoots that provide epic results. Read more about our drone services below.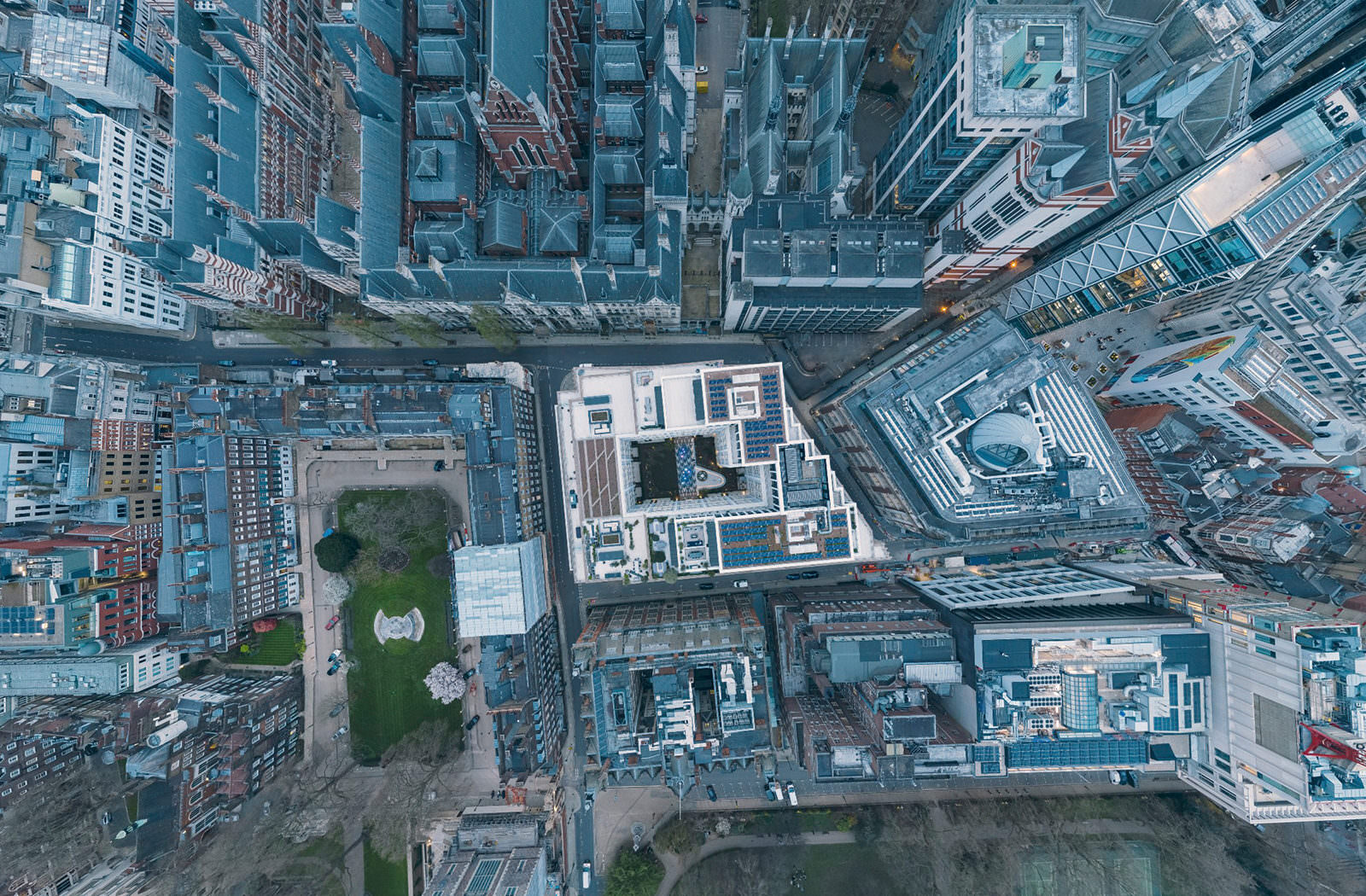 Why (and when!) a drone 360 helps your viewers
Opening a tour with an aerial 360 can be a fantastic way to introduce your tour – making sure that users understand where your location fits within the wider geographic space. Here's how and why some of our clients have used the aerial tour:
to showcase a truly spectacular location
to position a building within its grounds before the user starts to explore, as we did for Wardian in Canary Wharf, or Lincoln Square in Holborn.
because a user may be familiar with a rough location, but not know where your building is, and this provides a context
a hospice client used it to highlight the surrounding boroughs where they draw their patients from
to show locations and tours across a very wide geographic area, such as a university campus
where a location is hidden, or not easily identifiable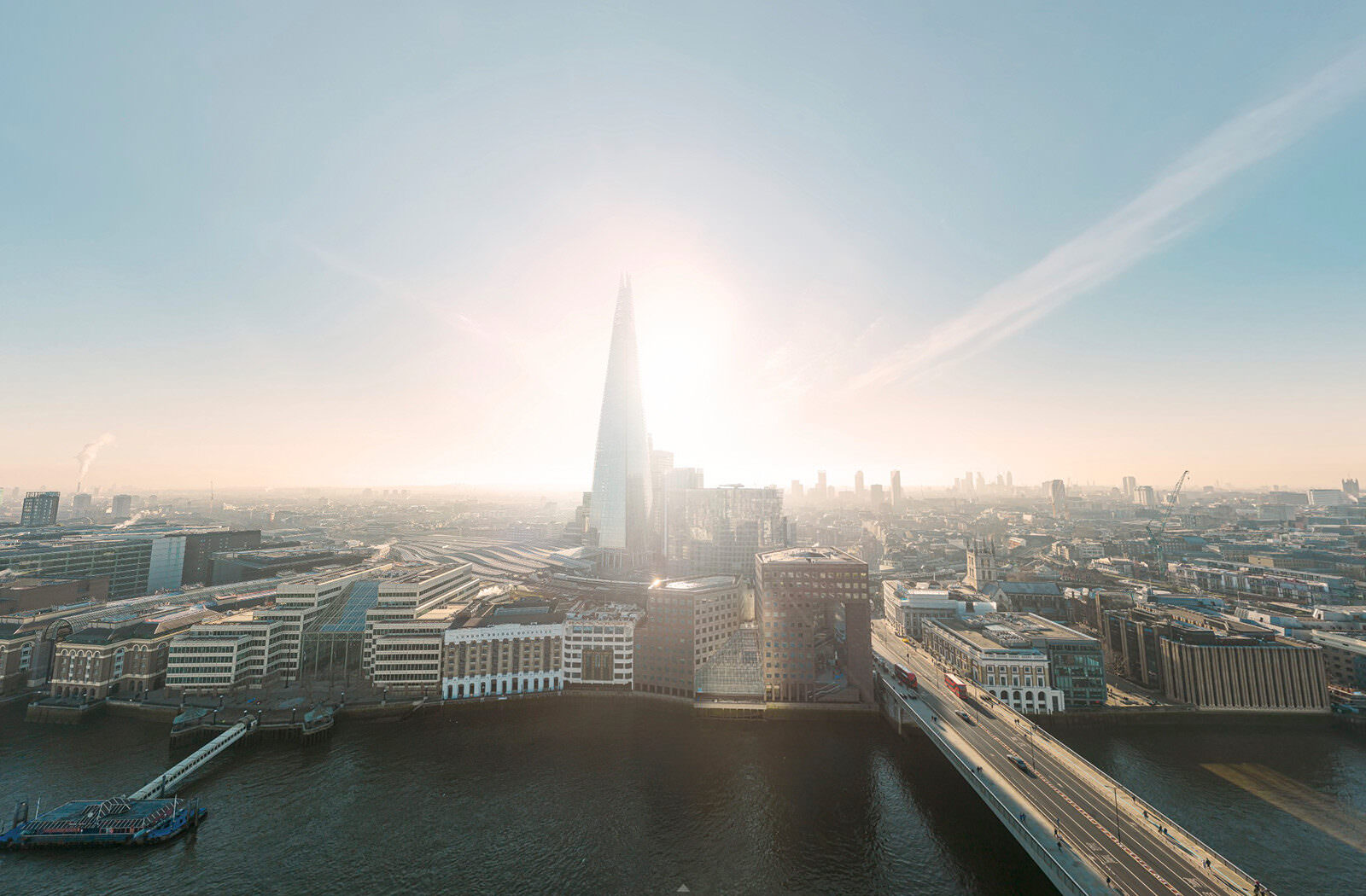 London Bridge – Aerial 360 over the River Thames
The main aerial 360 photography image on this page is taken from the opening of the virtual tour we created for St Magnus The Martyr, in the City of London. This drone 360 was shot high over the Thames by London Bridge in winter. When we plan the logistics for a drone shoot, we keep a close watch on the weather to ensure that conditions are good. However, a British winter is nothing if not changeable and challenging! Thus, we were exceptionally lucky to capture this iconic location with stunning low winter sun, which lent drama to the final image. The streets were empty due to the covid lockdown, giving a rare view of London with minimal traffic and pedestrians. Even the river traffic was very scant compared to a normal weekday. Please click here to view a selection of aerial 360s over London.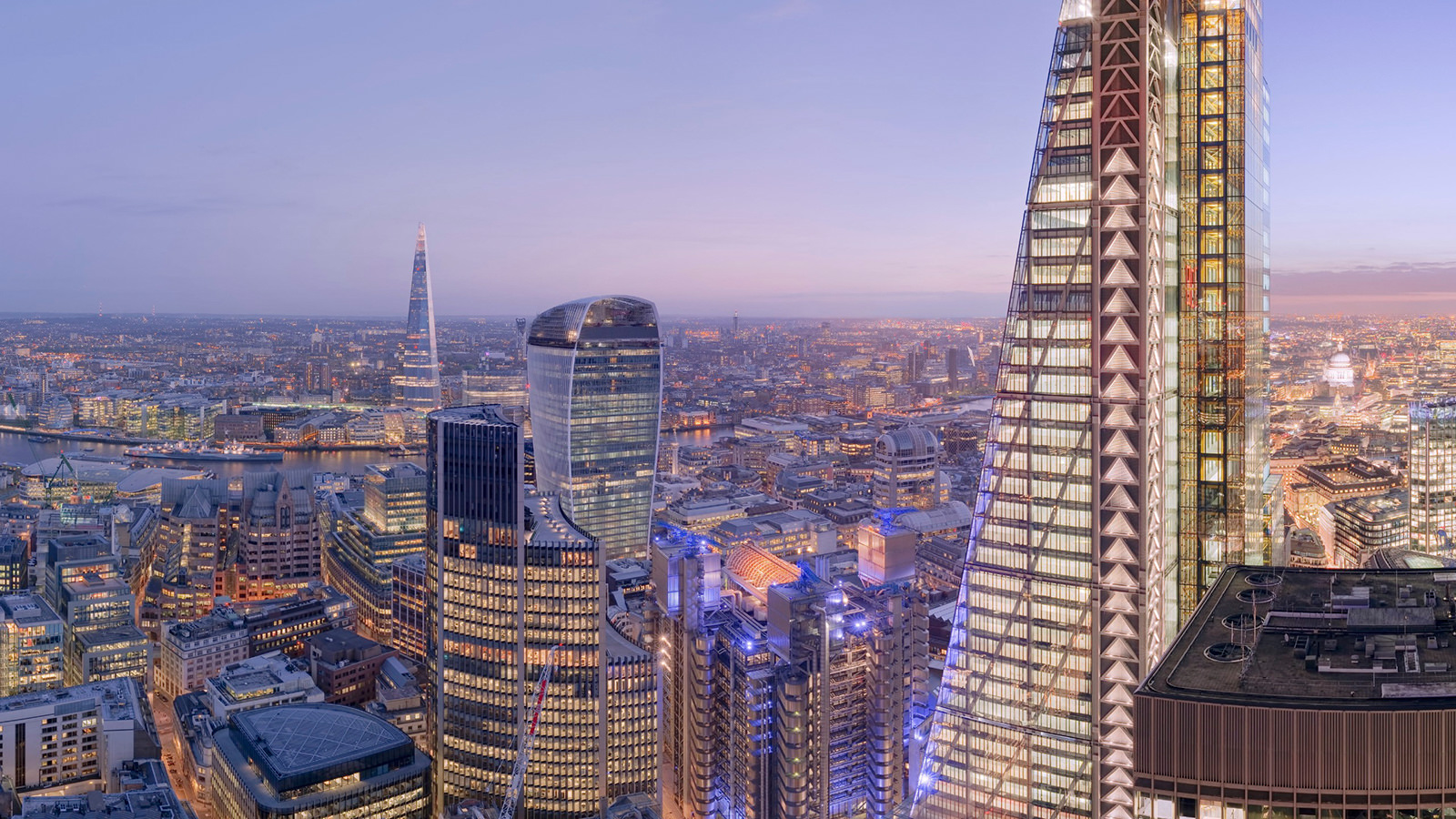 London Drone Photography: "How do we legally fly a drone in London?"
All our aerial 360 drone shoots take place with all legal permissions in place. In addition, our expert pilots carry all insurances to fly. This is always essential, but especially vital when you're flying in a built-up location like London or other cities. We always prioritise public safety. Our long experience and expertise has allowed us to gain permission to fly in areas where it may have at first seemed impossible. Check out some of the London locations where we've flown the drone – from the City of London to Knightsbridge, Holborn to Canary Wharf – we've been up high for our clients in them all.
How does weather affect drone flights?
High winds or other extreme weather can be are a challenge. We keep a close eye on the weather for drone shoots and are often able to build in flexibility on the shoot date. This ensures we can plan to shoot your aerial 360 photography in optimal conditions.

Aerial 360 – Drone Video
We create intro videos for our virtual tours. These videos help set the scene and act as a teaser. They can make a lovely starting point for the virtual tours. We often incorporate drone footage into these intro videos. You can see examples in our portfolio. Below we've linked some of the intro videos as standalones so you can see how the aerial video footage works within the intro video as a whole.
Let's talk drones!
We're always happy to chat, so please don't hesitate to get in touch if you'd like to talk about how aerial 360 photography could add to your project and how we can help you.