Knauf is a leading global company specialising in building materials. They've recently opened their first ever showroom in Clerkenwell, London, showcasing their products. Our 360 showroom tour highlights Knauf's new showroom as a centre for inspiration and learning for the design and architecture community.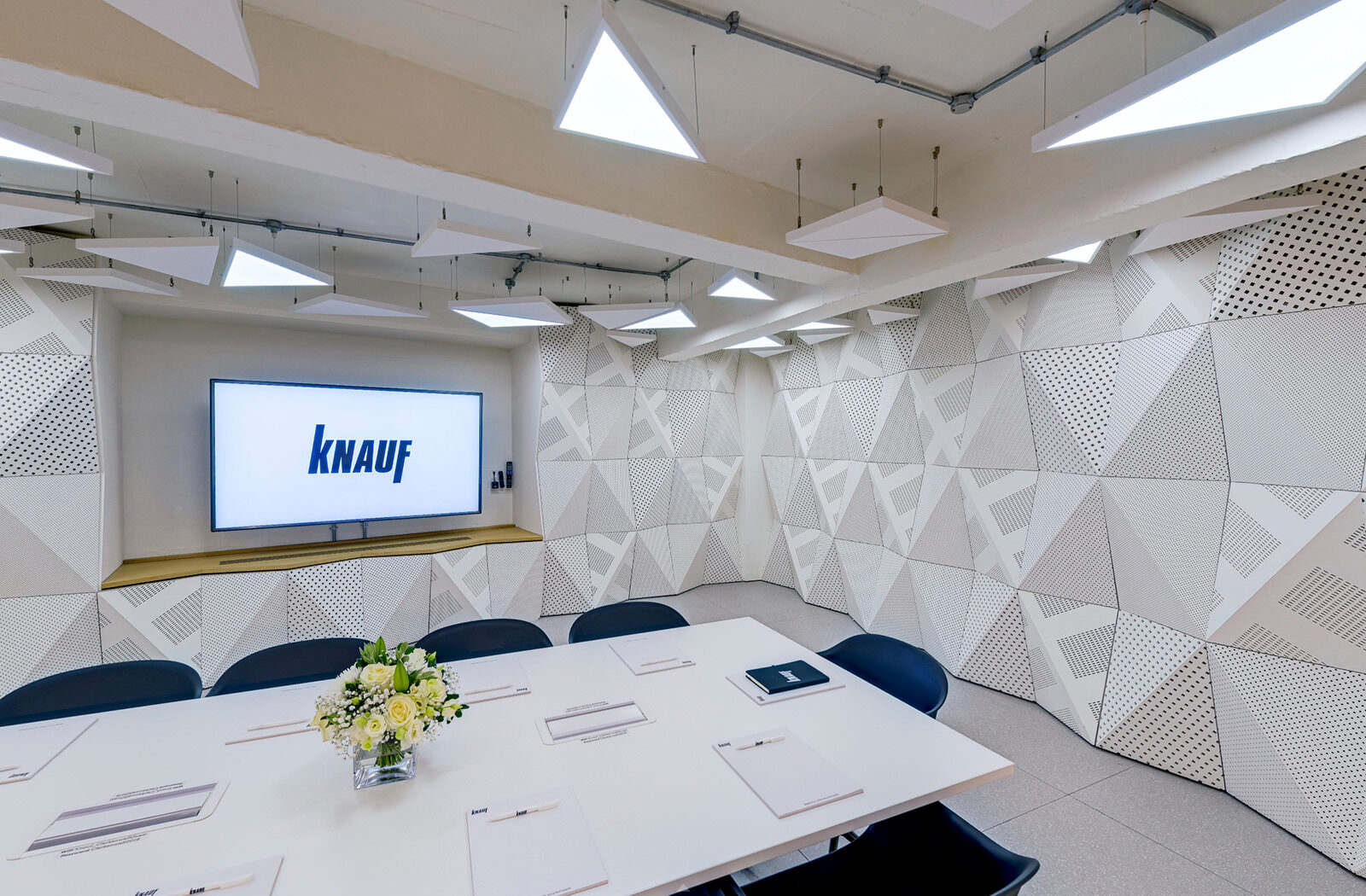 The brief
Knauf came to us with a brief to create a 360 tour of their showroom that would reflect their brand. They knew they needed precise, attractive images in high resolution, because these would allow viewers to zoom in and see the detail. Exceptional photographic quality would be essential. Overlaying information pop-ups would let viewers take control of the experience: finding out more about products that catch their attention, with images, text, downloadable brochures and more.


The project
The finished tour is perfect for architects and designers who are considering Knauf's materials and systems for their next project. They can go through the tour and see how something looks and discover more about it. Moreover, it will give a flavour of the experience they'll have visiting the showroom in person too.
Above all, the 360s allow users to take control of their viewing experience in a way that stills don't permit. Instead of being shown a view, they can look at an item in detail and see it in context. The info pop-up then provides additional information on those points of interest. Viewers can check out images and links to product pages. They can read about the materials they click on. All this adds up to a positive user experience.
Here's what Knauf said about the experience of having an Eye Revolution virtual tour:
We used Eve Revolution to create a 360 tour of our London showroom to show clients and we were absolutely delighted with the results. The team were brilliant and an absolute pleasure to work with! They explained everything from start to finish clearly along with their recommendations and answered any questions we had. Their aftercare was also great in assisting us with web and hosting help. I highly recommend using Eye Revolution for both your virtual tour and photography – our images came out great!

If you'd like to see more showroom virtual tours, please click here.