Vitra came to us to commission an online showroom virtual tour of their new flagship showroom in London. Designed by award-winning architectural practice TP Bennett, the showroom is in the heart of the Clerkenwell Green Conservation Area.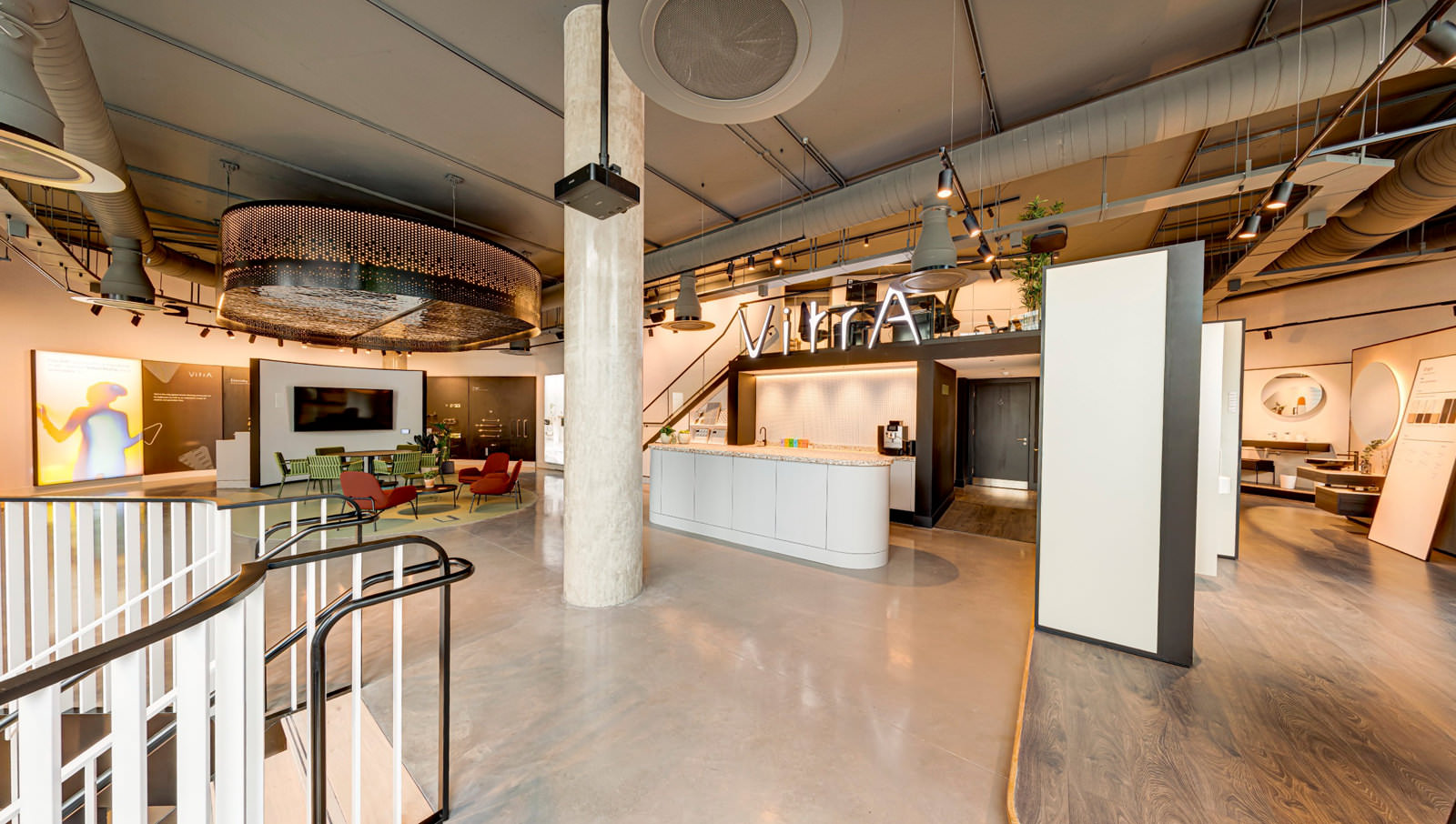 Award-winning Design
The new showroom won the prestigious Bathroom Show Space of the Year award at The Designer Awards. These awards celebrate residential and commercial kitchen, bathroom and architectural design projects in the UK and worldwide. VitrA's showroom was recognised for its stunning style and architecture amongst entries from world-renowned designers and architects. So, the brief for the online showroom was to bring this space to a wide audience, through flawless 360 photography and extra information presented in a straightforward but engaging way.

A versatile space
VitrA London is intended as a creative hub. Architects & designers can make wide use of the space for meetings or inspiration in the Virtual Reality 4D Theatre. Additionally, the showroom has spaces for product specification, events, and workshops.

Open All Hours
The beauty of an online showroom is the 24 hour accessibility to the audience, wherever they are in the world. Architects and designers can explore the collections from their own studios. People can see bathroom collections set up in a beautiful space, wherever they are in the country. Thus, the tour is accessible to all, taking the showroom beyond London to a significantly wider audience.
The online showroom can act as a sales tool too. It allows VitrA's team to virtually walk through collections with prospective customers.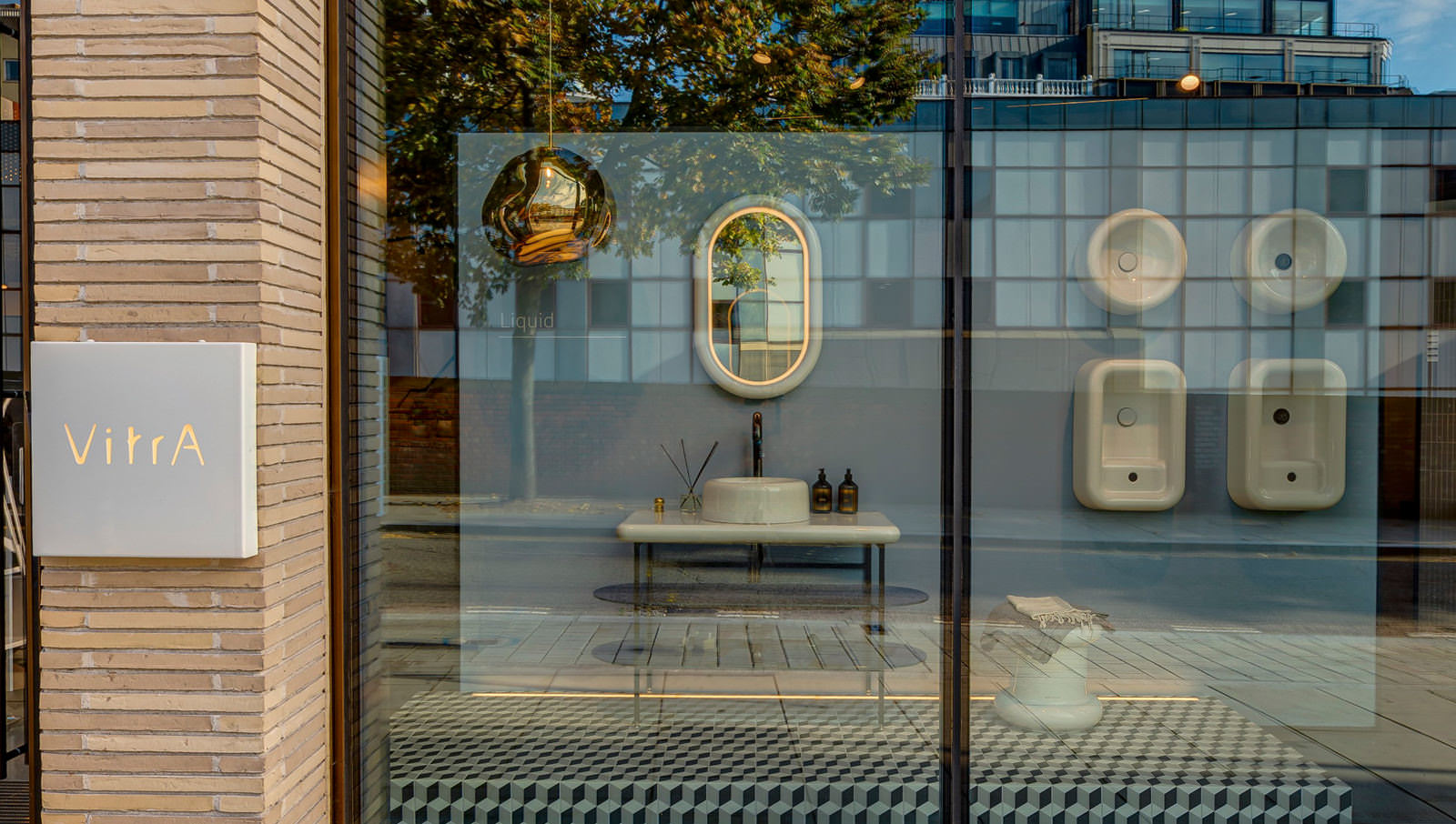 Online Showroom Examples
Eye Revolution have created a large number of 360 virtual tours for a wide array of showrooms. We've worked with renowned brands such as bulthaup, Smallbone of Devizes, Heals, Colefax & Fowler and Knauf, creating online versions of the showroom experience which deliver a positive business impact.