We're delighted to share the news that the Eye Revolution university virtual tours for the Imperial College campuses have gone live. They're part of an impressive interactive map and video tour of the university, which has been developed by Imperial's in-house Web Developer, Karsten Seipp. The tour gives potential students from all over the world the capability to undertake an extensive online tour of the buildings and departments.
The map features an interactive video guide, who tells you about the area you're currently visiting – what happens there, the building's history or any unusual design features for example. Once he has told you about the area, you can interact as you please, by moving the virtual tour, or by checking out the departments within the building. If you click on items within the menu your video guide will explain about what you can do and see: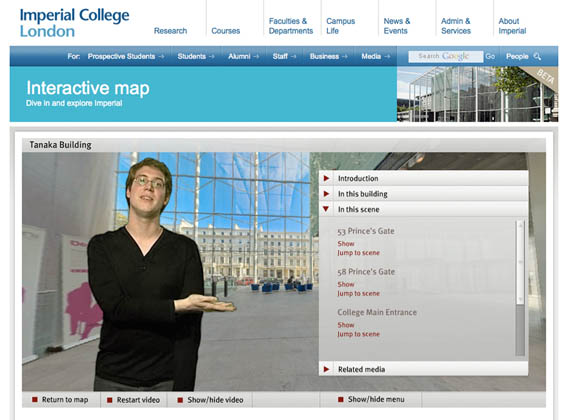 But your guide may get a little bored if he's waiting for you to interact!…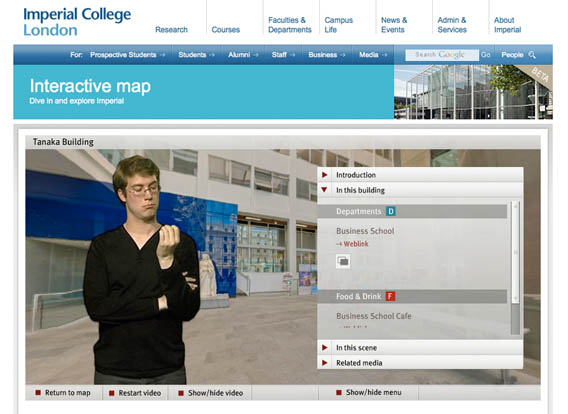 The tour is still in Beta at the moment, so you may still find some minor issues being ironed out, but we hope you'll agree that it's a very impressive format that makes great use of the university virtual tours. Click the link to visit the Imperial College virtual tours and interactive map (this link will take you to the Imperial site in a new window). You can also click the following link to view the university virtual tours in fullscreen format.