We are delighted to have worked with film production company Swords & Eagles on the new Jax Jones music video for 'Me & My Guitar'.
Virtual Production: Music video backgrounds
Virtual production is the marriage of physical production with virtual techniques. Swords & Eagles were looking for dramatic London cityscapes in high resolution, and found the ones they were seeking in our MD, Will Pearson's portfolio.
The first image appears early on (00:13 onwards) when Jax & Fireboy DML are shown as adults, sitting on the edge of a tall building with views of London surrounding them.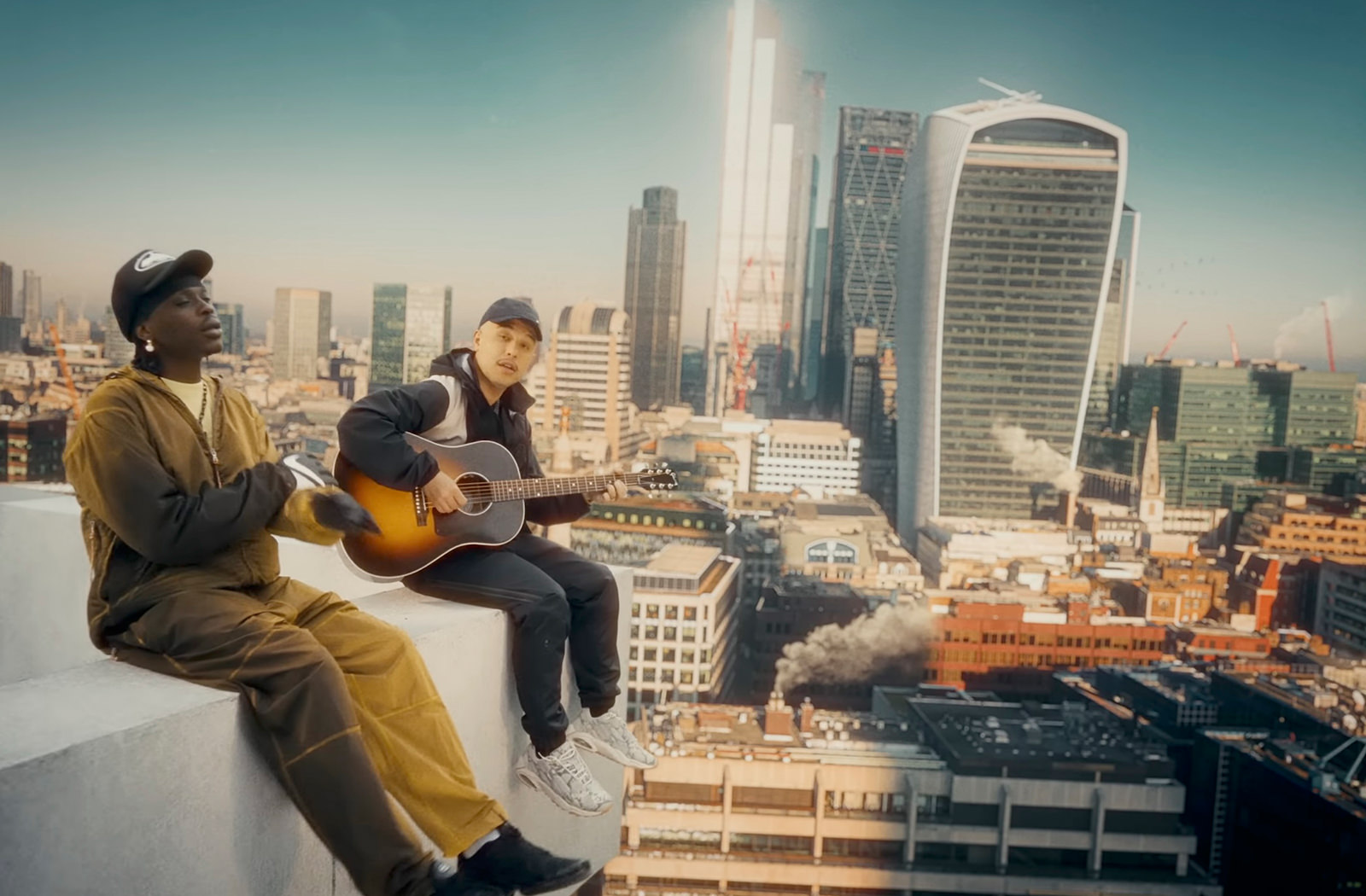 It recalls the famous 'Lunch Atop a Skyscraper' image where the viewer is similarly unnerved by people sitting precariously at height. You can see the original 360 here by clicking 'London Bridge' on the menu.
The next image is used as Jax Jones and Fireboy DML fly across the city (00:48 onwards) and is a view from Lincoln Square in Holborn. You can view the original 360 on this link by clicking 'Holborn' on the menu.

The final image seen in the video (01:49 onwards) is 30 St Mary Axe 22:00 – you can view the original 360 by clicking the 22:00 timestamp here. It's an evening backdrop that chimes beautifully with the progression of the artists across the city (and into adulthood from the opening child scene).

To find out more about how we can help you with virtual production or 360 backplates for TV, film & video, please don't hesitate to get in touch. We're always happy to talk through a brief and see what we can bring to it.