Big from Small…
A brief came in to create a high resolution photograph that would print beautifully at 7 x 7 meters. Nothing out of the ordinary for us as we specialise in high resolution, big images. But there was a catch – the subject was a single gerbera flower with a diameter of 10cm. This is macro photography with a difference – hence calling it a 'macro gigapixel'.
The first challenge was to locate a pristine fresh flower. After several phone calls, we had first dibs on a gerbera delivery the following morning in Muswell Hill. The florist was very accommodating and didn't look too unnerved when I got the magnifying glass out and started searching for the best.
Making a macro gigapixel
Utilising a Phase One medium format 100MP back armed with the 120 macro lens we started testing. Technically this is a tricky shoot. When photographing with a macro lens the depth of field is incredibly narrow. To get around this we used a technique called focus bracketing (also known as focus stacking) where we shot aproximately 40 macro protographs each with a slightly different focus. When combined into a single image the result is a macro image with sharpness throughout. The final file is a composition of 387 medium format exposures.
To make the macro gigapixel file size big enough for the final print, we worked in sections – stitching 9 different areas of the flower. These were then stitched into a single file.
The results needed many hours of retouching to remove pollen and other contaminants from the delicate flower but the results were worth it. Our client was delighted with the final image which printed flawlessly at 7 metres squared.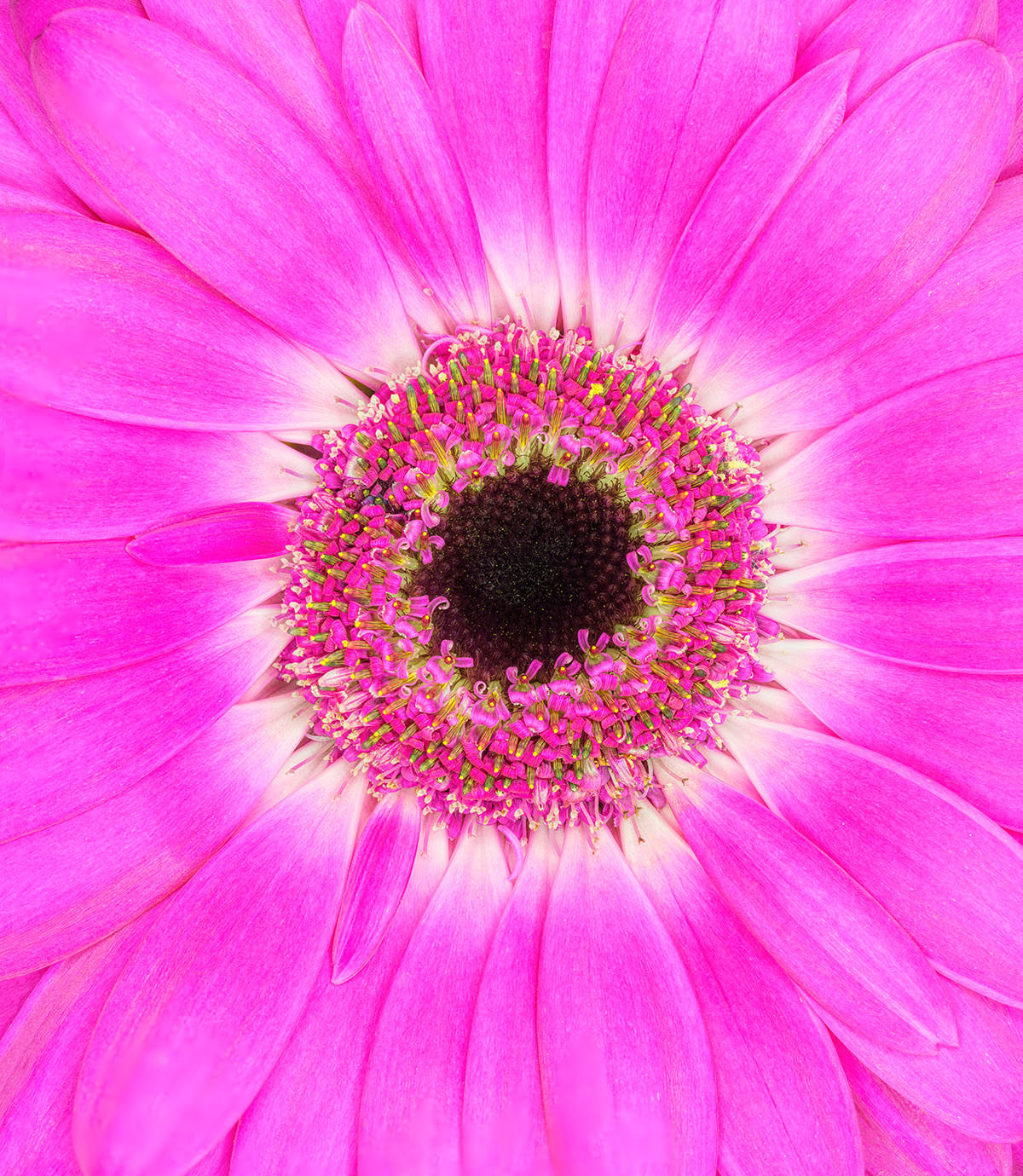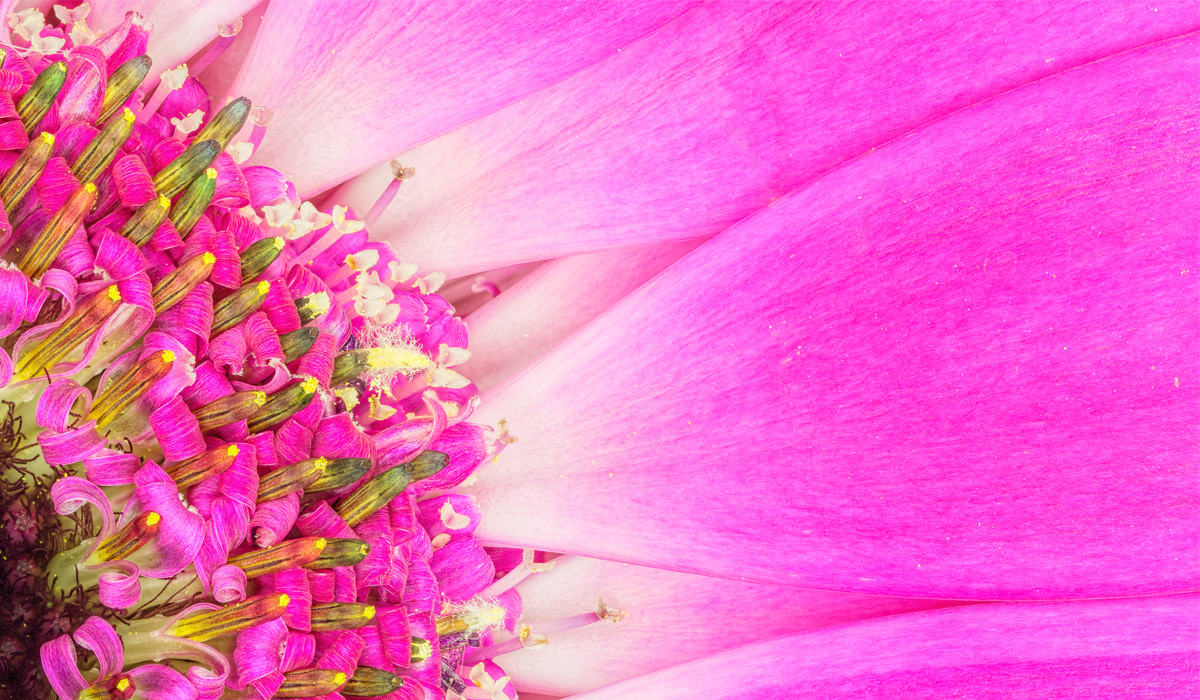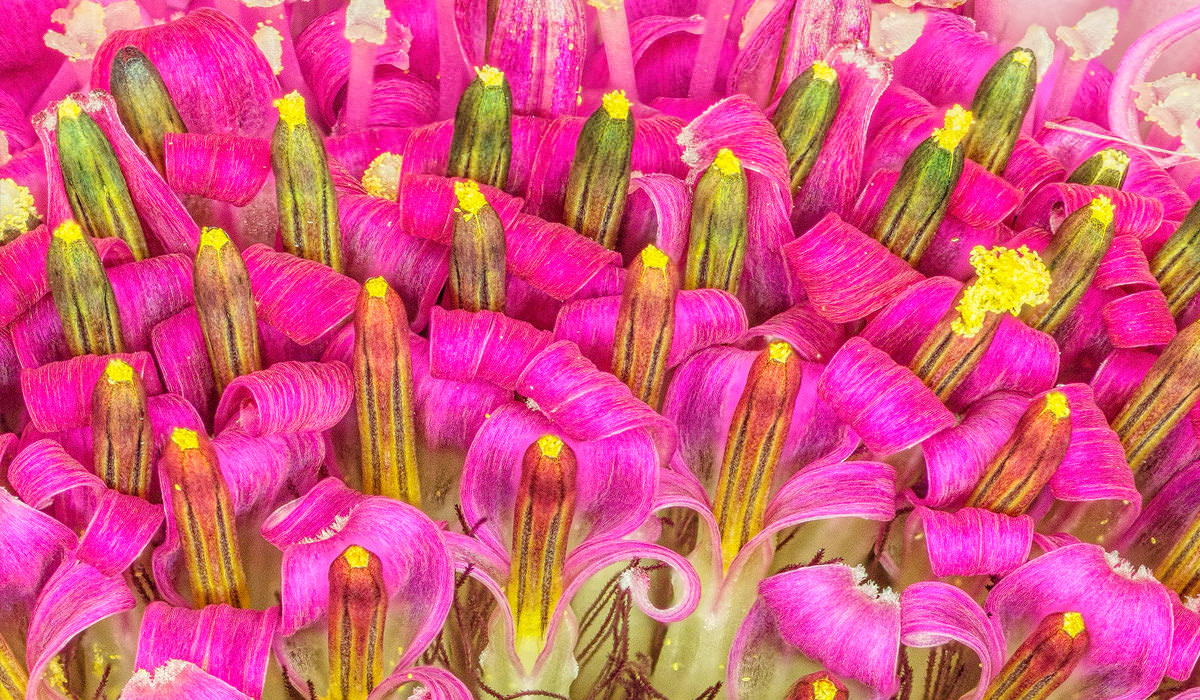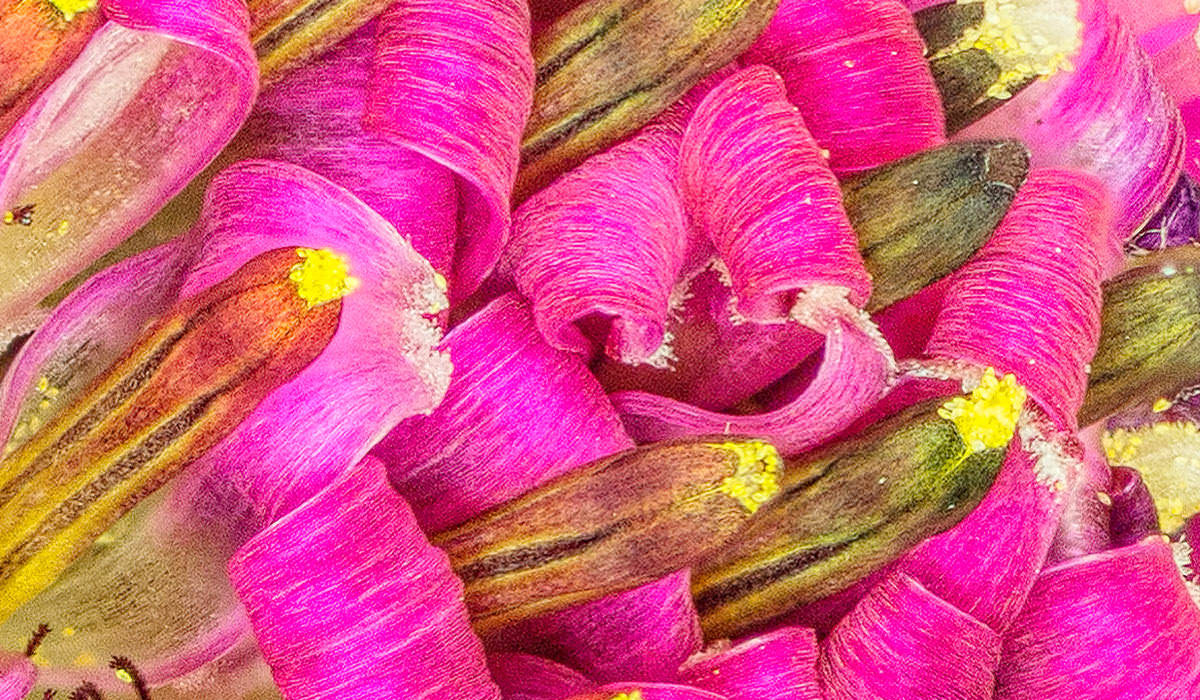 Click to find out more about what a gigapixel is, and how we create our gigapixel images.