Architecture 360s – Documenting A Point in History
We were commissioned to create architecture 360s inside the renowned Millennium Mills building. Millennium Mills is one of London's most famous derelict buildings, having been featured in film, television, music videos and in the exploits of urban explorers.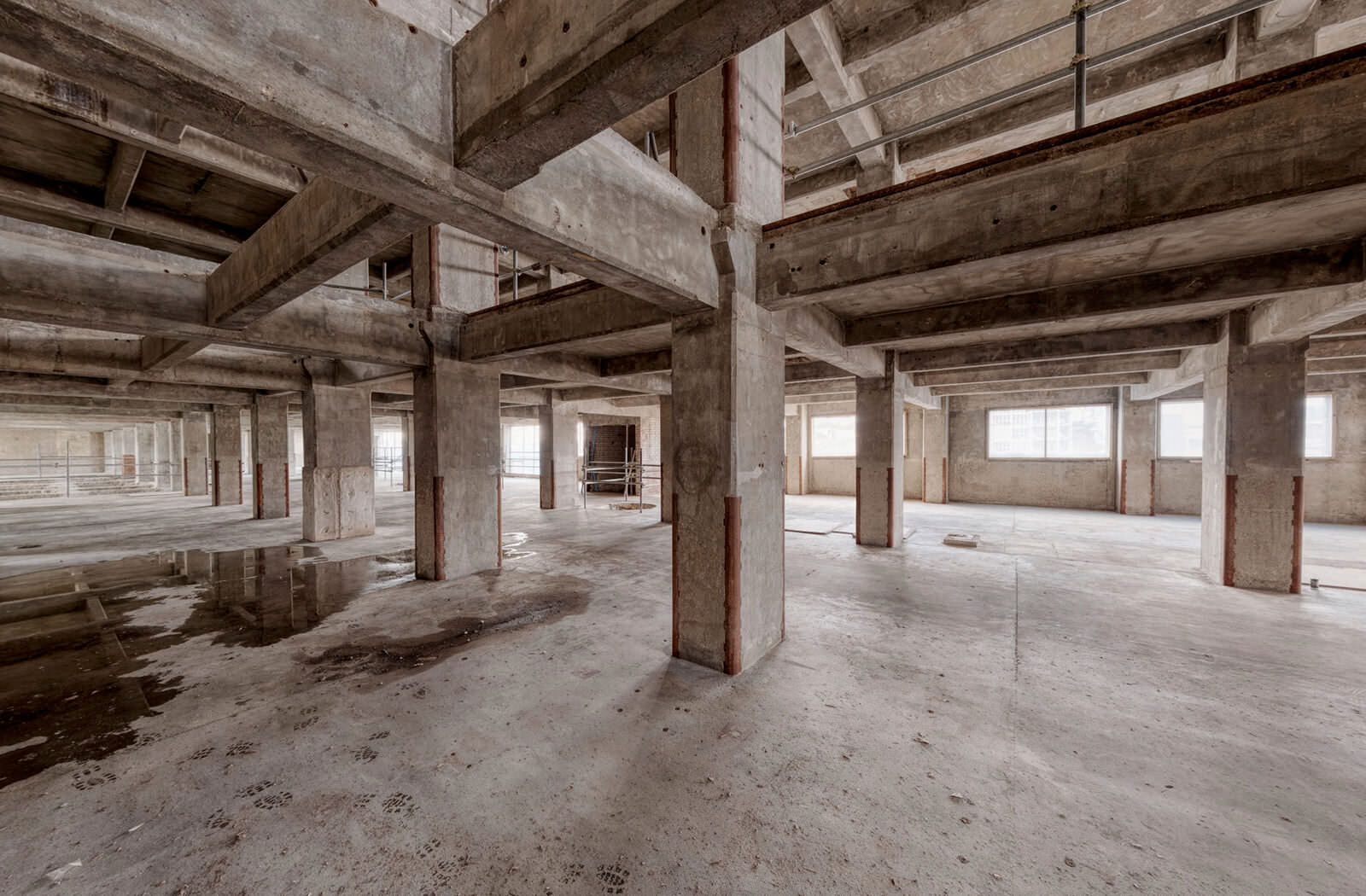 Millennium Mills
The old Millennium Mills building overlooks the Royal Docks in London's Docklands. This flour mill was built in 1905 and aimed to mill enough flour to 'bring white bread to the masses'. It was partially destroyed during World War I when a nearby munitions factory exploded. In 1920 Spillers (who were also a millers, but who were moving into the dog food business) bought it. They rebuilt it in 1933, hence its clear art deco looks. Destroyed in the Second World War, the mill was thus rebuilt again in 1953. The Royal Docks closed in 1981, and with the transportation advantage gone, many of the businesses relocated. Millennium Mills has lain derelict ever since.

Silvertown Redevelopment
The Silvertown Partnership has secured £3.5bn funding to regenerate the Silvertown area, with £12m of this funding going to the Millennium Mills building. The Mills will be transformed into a centre for business and enterprise, with the area around featuring 3,000 new homes, bolstering the city's affordable housing stock.

Architecture 360s
The Silvertown Partnership wanted to document the Millennium Mills building at this point in time, before the redevelopment commenced. 360 virtual tours are an excellent means of creating an historical record of buildings. Although stills photos show portions of the surroundings and convey a rough impression, 360s allow for thorough exploration. The architects and developers can refer to them, zooming in and out to see the detail. In the future, architecture 360s will allow the residents and users of the spaces to look back in time for a fascinating glimpse into the building as it once was.

Please click Launch Project to view the Millennium Mills Architecture 360s.