Student Halls in 360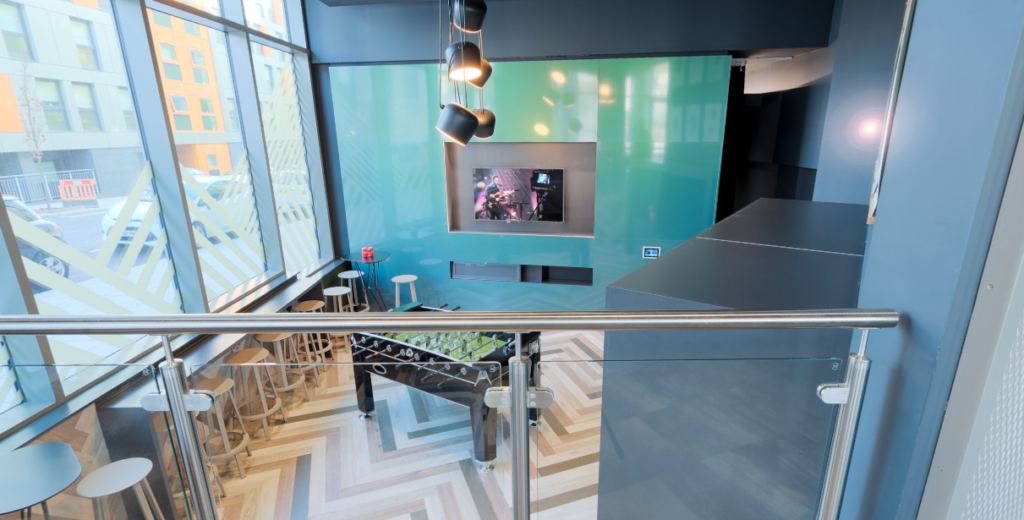 We've recently shot 360 photos of Downing Students properties in Newcastle, Leeds and Glasgow. These incredible properties are a world away from the dim and dingy halls we endured when we were students! The halls are beautifully designed and offer outstanding accommodation which is both bright and functional. The client needed 360 photos that would reflect the quality inherent in their brand. We were delighted that they selected Eye Revolution to work with them on their 360 project.
Launch Newcastle Verde Student Accommodation
Hotspots to highlight key features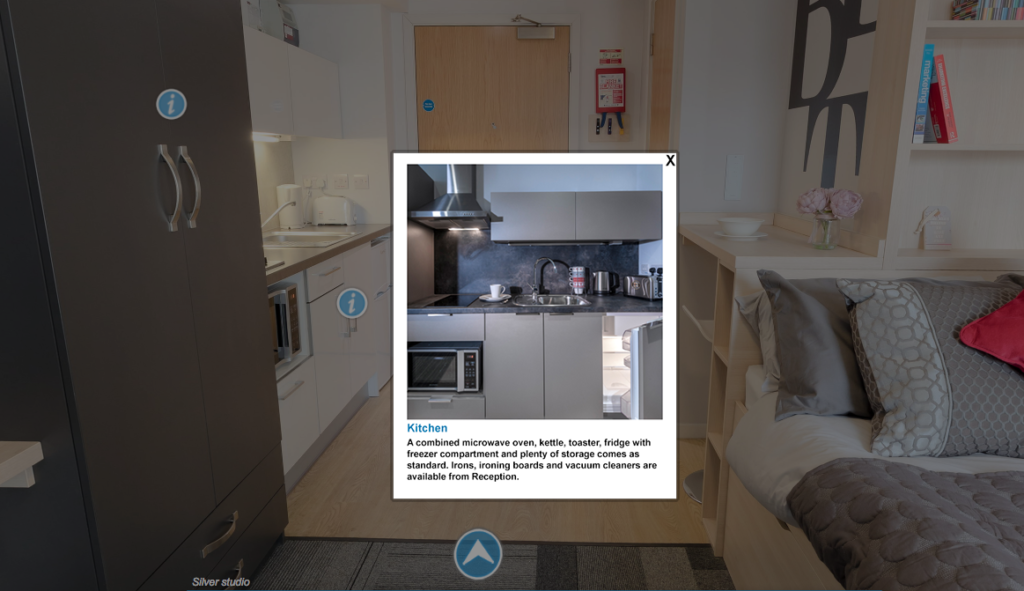 Prospective tenants can use the interface (that brings all the individual 360 images together) to explore their potential surroundings in detail. You can discover hidden features, such as storage for bulky suitcases concealed in storage under the beds, security entryphone systems, high speed wifi and so on. You can also explore other areas in the 360 tours, like the games rooms, cinema rooms and outside spaces.
Launch Glasgow Student Accommodation
360 photos – a useful tool for marketing student accommodation?

360 photos offer potential tenants a virtual visit to the accommodation, really letting them get a feel for the surroundings. The 360s give much more of an impression than still photography could. Overlaying additional information lets you highlight features of interest to your target market. Your 360s can be viewed both on your website, and can also be displayed in kiosks at exhibitions. The 360 photos are VR-enabled, allowing them to be viewed with VR headsets such as Google Cardboard.
Please click on the 'Launch' buttons to be taken to the student accommodation 360 photos of Downing Students Leeds, Newcastle and Glasgow. If you are interested in commissioning 360 photos of your university student accommodation, please do get in touch by phone on 020 360 30231 or using online contact form.
Launch Newcastle The View Student Accommodation