It has been a great privilege for us to work with Noah's Ark Children's Hospice. The brief was to create a hospice virtual tour of The Ark in Barnet, London. This is what Noah's Ark say about their aims:
We help babies, children and young people with life-threatening or life-limiting conditions, and their families, make the most of every day. And we support those who die young to do so in as much comfort as possible, surrounded by family. We are here to enable those we support to enjoy life as children, rather than as patients; as families, not just as carers.

Noah's Ark Children's Hospice
When you visit The Ark, these goals shine through in the people you meet and in every space you walk into.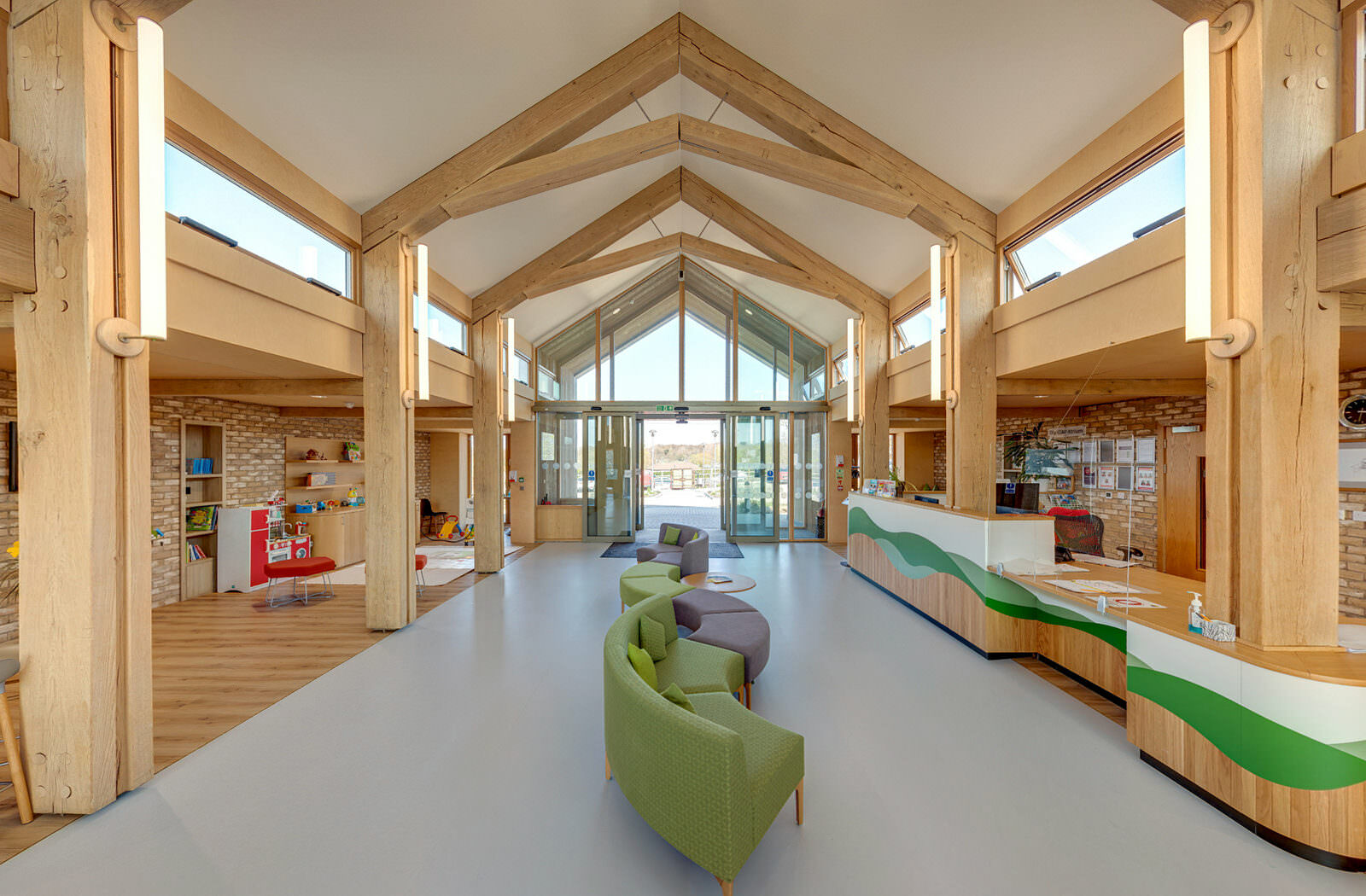 The Architecture
The building was completed in 2019, and was beautifully designed by architects Squire & Partners. It was intended be an uplifting and pleasurable space for people to be, without sacrificing practicality and care. Everything has been thoughtfully designed to help families find comfort and make the most of their time together. The 'X' format of the building allows for lovely views from all sides of the buildings over the gardens and nature reserve beyond. It's based on a butterfly. This is the symbol of the hospice movement – signifying a brief but beautiful life.
The Hospice Virtual Tour
For families facing the unimaginable trauma of a sick baby, child or teenager, it may be daunting to visit a hospice. The whole process of where their child will move around, play or sleep is likely to be an unknown to them. The hospice virtual tour is intended to help families get familiar with the environment in advance of their first visit. The Noah's Ark team wanted to highlight key areas of the building and grounds in beautiful high resolution. The high resolution was vital in order that users could zoom in and see the detail. Ambient sound enhances the virtual visit still further. Thus the tour can help open conversations with children, helping them anticipate their time there with pleasure rather than fear.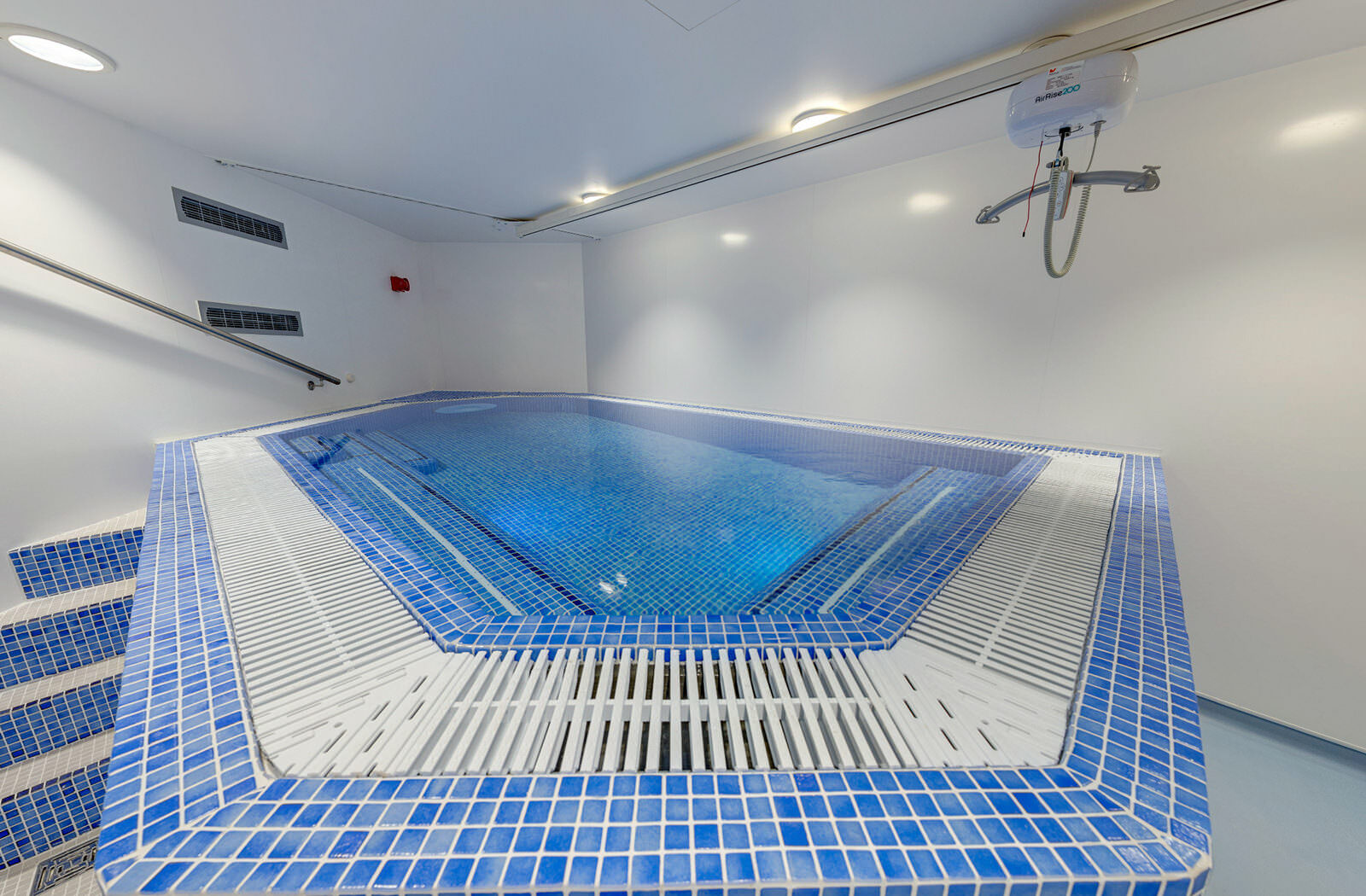 Parents will gain an insight into the logistics of a visit to the hospice. They can see the family suites, the support available to their child, any siblings and themselves during a visit. The family will know they can find peaceful contemplation or prayer in the multi-faith room. They'll know exactly what to expect when they go there.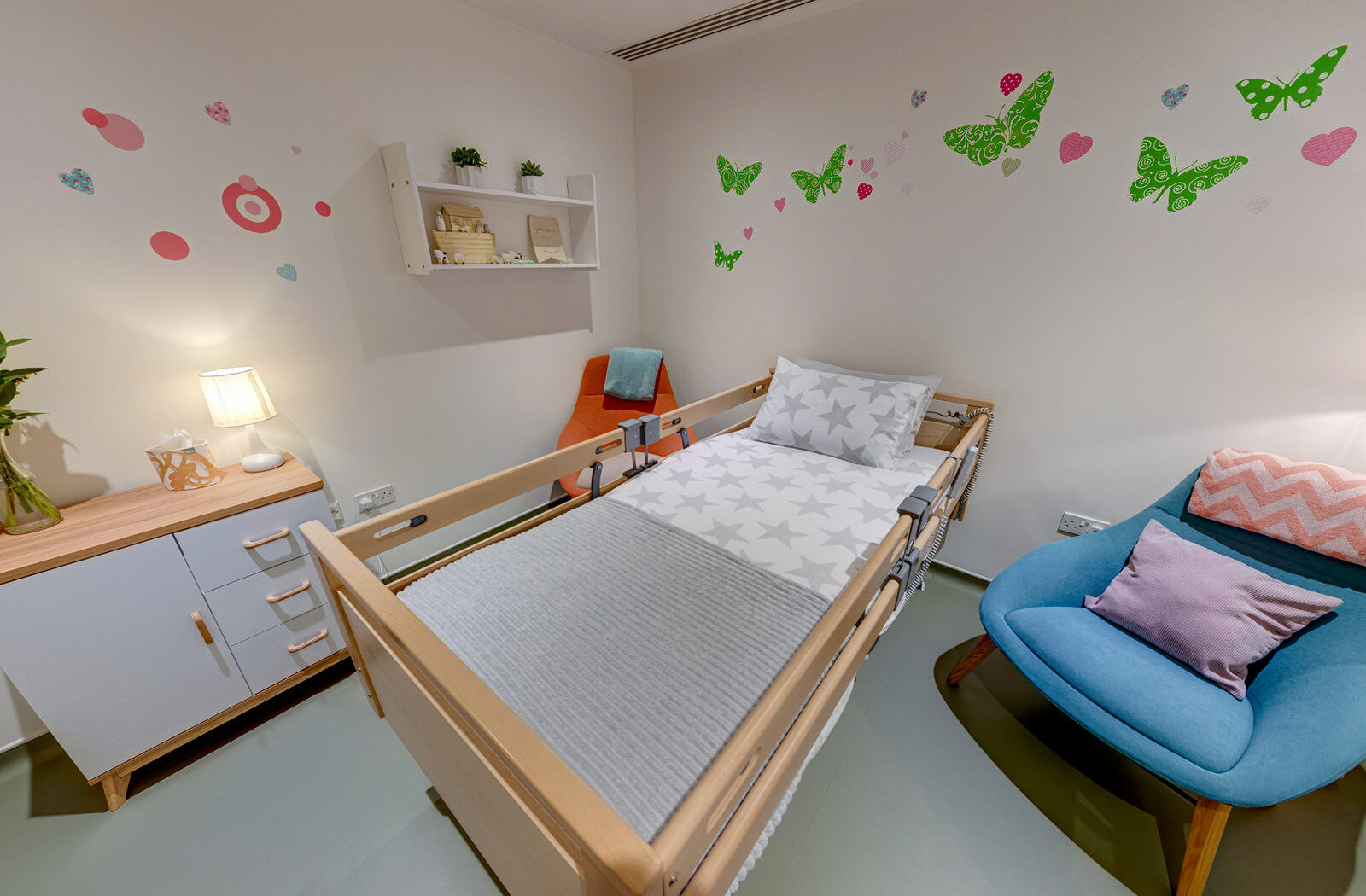 Many of the tours feature a subtle info pop-up. These explain some of the uses and features in the room. The pop-ups aim to inform without being intrusive.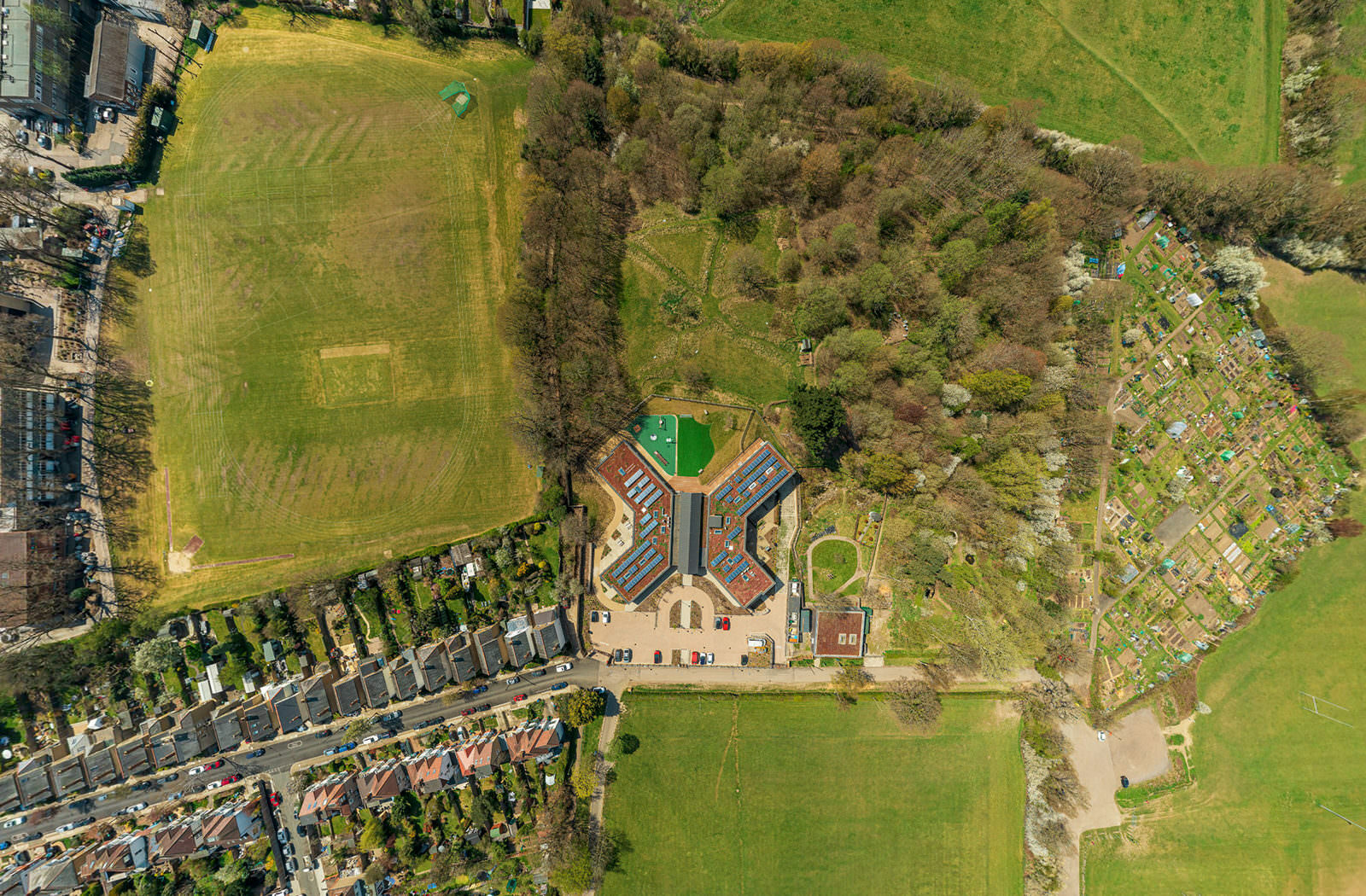 Drone 360 Tours and Aerial Video
An important aim for Noah's Ark was to firmly anchor the hospice geographically. They wanted hospice virtual tour viewers to know The Ark is in Barnet, and set within a lovely 7.5-acre nature reserve. They also wanted families to be able to easily see the catchment boroughs that Noah's Ark draws from. A drone 360 gave us a perfect opportunity to achieve this using labelled pins representing each catchment borough. A second, lower aerial 360 allowed viewers a closer insight into the gardens. This allows them to drop down inside the centre too.
In addition to the aerial 360s, we also captured video footage for an intro video. This again helps viewers gain an overview of where the centre is, and the peaceful surroundings it inhabits.
In our Client's words
"From the very start, from the initial contact, to the photoshoot, to the editing, it has been an absolute pleasure working with the team at Eye Revolution who have created an incredible virtual tour of Noah's Ark Children's Hospice. Their passion for photography really shines through and I've really appreciated the enthusiasm they've shown towards our work too – it has felt like a really collaborative project.

Their work has really helped to bring our work to life and it will be an incredible resource to share with the children and families we support for years to come. Not only is the photography of the highest quality, I have really appreciated their creative input and suggestions into making this tour the best it can possibly be. I highly recommend Eye Revolution to any other charities or organisations looking into the possibility of creating a virtual tour."

Noah's Ark Trust Fundraising Team
We're very lucky to be briefed on some incredible 360 projects, though some will always have a special place in our hearts. The Noah's Ark Hospice virtual tour project was one that touched all of us deeply and we were very proud to have worked on it.