So you've downloaded a virtual reality app or have some streaming VR content, like the examples in our portfolio, but how do you enter this new immersive world? You'll need a virtual reality headset. These come in various forms and from numerous companies. Currently headsets are split into two types:
– Those that allow users to view content by inserting their mobile phone into the headset and view VR content on its screen using an app or directly from a website. This utilises the phone's built-in gyroscope to track head movement.
– Headsets with built-in screens and motion sensors that you tether to a computer or console to feed content.
Here's a brief rundown of some the best headsets you can get your hands on now.
Google Cardboard

This simple little box with a couple of lenses is really a stroke of genius. You can buy it now for as little as £10 and slot pretty much any smartphone into it (or even build your own as the design is completely open source). It really makes VR content accessible to the masses and opens up VR marketing possibilities due to its foldable and brandable form. You can send the VR experience directly to your audience and its relatively small form factor before assembly makes it easy to post (only 22cm by 11cm), something that's not currently possible with any other headset. Find out more – www.google.com/get/cardboard/
Samsung Gear VR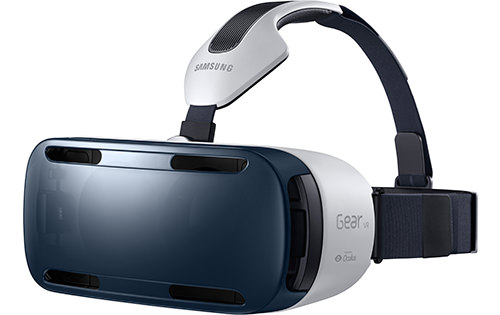 Working in conjunction with Oculus, Samsung recently launched their Gear VR headset. A sturdy plastic molded headset with a slot for your mobile, but it only works in conjunction with the Samsung Galaxy Note 4 (and now the Galaxy S6 and S6 Edge), which is a significant limiting factor. Find out more – www.samsung.com/global/microsite/gearvr/
Zeiss VR One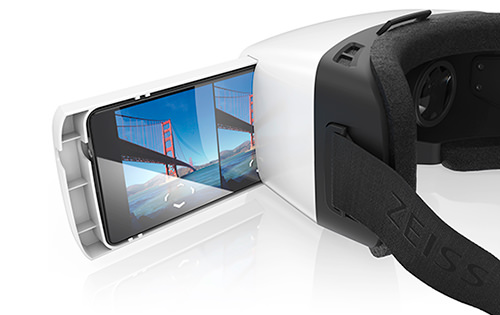 Similar to the Samsung Gear, the Zeiss has the advantage of working with both iPhones and various Android phones. Find out more – zeissvrone.tumblr.com
Archos VR Glasses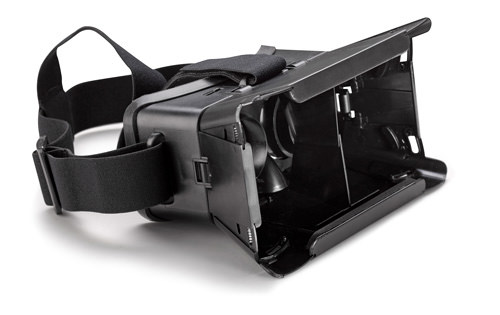 Compatible with most smartphones the Archos is a really a plastic version of Google Cardboard. Find out more – www.archos.com/gb/products/objects/cself/avr/index.html
Oculus Rift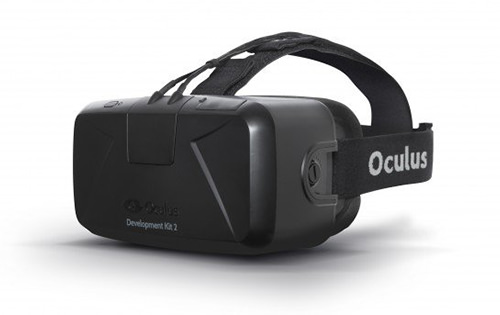 The big one, but yet to be released commercially. Available for developers and due for release early in 2016, when it arrives it will set the standard for VR headsets. Find out more – www.oculus.com
If you already have a VR headset that you can slide your phone into then please click here to see some of our VR examples.
To discover more about virtual reality please visit our What is Virtual Reality? page. To find out more about our virtual reality content creation services please click here.