St George's Chapel Windsor 360
We were honoured to be asked to shoot the St George's Chapel Windsor 360. St George's is the place of worship for the royal residence of Windsor Castle. The castle chapel boasts over 6 centuries of history, and has seen a host of Royal weddings over the centuries.
The Royal Wedding 2018
The royal wedding 2018 will see Prince Harry (Prince Henry of Wales) and the American actress Meghan Markle married at St George's Chapel, Windsor Castle. Later in the year, Princess Eugenie will wed her fiancé Jack Brooksbank here. 600 guests will attend, with 2,640 charity workers, community champions and local school children watching from inside the castle walls. Thousands more people are expected to flock to Windsor hoping for a gimpse of the Royal couple and their guests.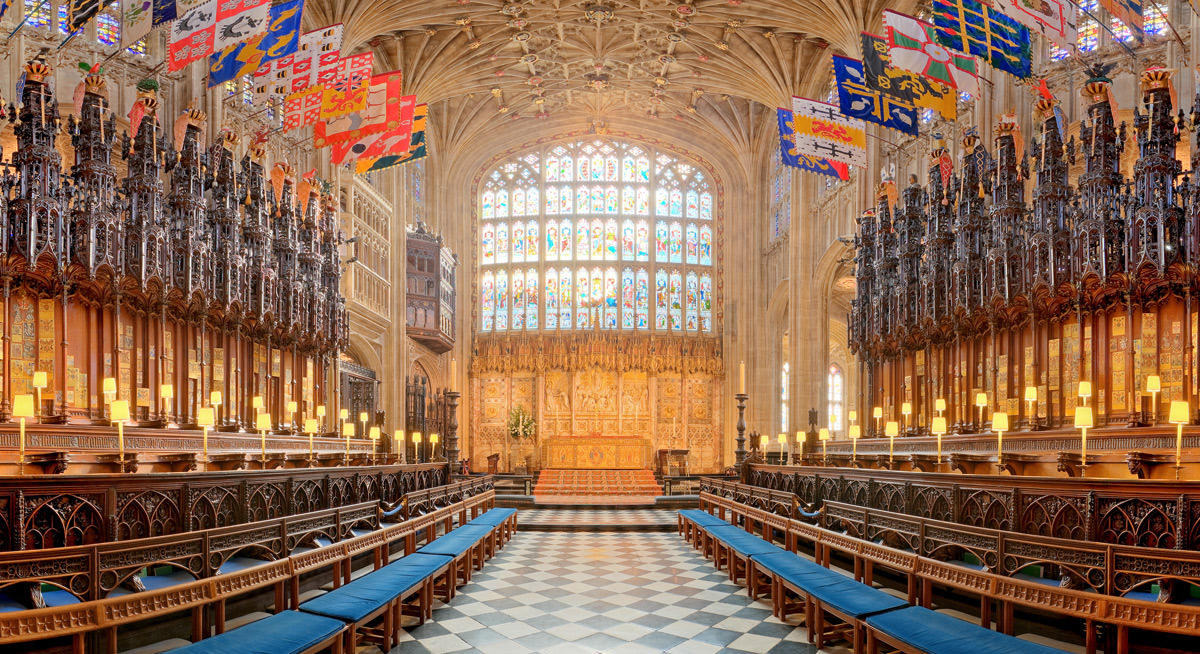 Viewing the St George's Chapel Windsor 360 tours
To enjoy the magnificent detailing in the chapel, please click to view fullscreen and scroll around the 360. You can also zoom in to see the detail. There are three St Georges 360s – the Quire, the Nave and the Lower Ward (exterior).
Take a look around our portfolio to view some of our other 360 work, including the view from the top of the Leadenhall Building, Westminster Cathedral 360s, a 360 video at the peak of Machu Picchu plus click here for 360 stills in Peru and get inside a Jaguar, plus many more.