LAUNCH PROJECT
All images © Will Pearson.
We're very pleased to announce that we have completed a virtual tour commission for The Edison Downtown in L.A. The venue is quite incredible – it was built in 1910 as L.A.'s first power plant, and then eventually fell into disrepair. The new owners dredged it from underneath several metres of water, and set about creating a brand new bar and lounge for the Downtown LA crowd, complete with original architectural features and even burlesque shows. We were tasked with creating some high-definition virtual tours which conveyed the achingly cool and sultry atmosphere! We created an interactive floorplan with The Edison's soundtrack playing over it so that users can navigate around the different areas and feel orientated within the space. The tours also function as a useful sales tool for party booking.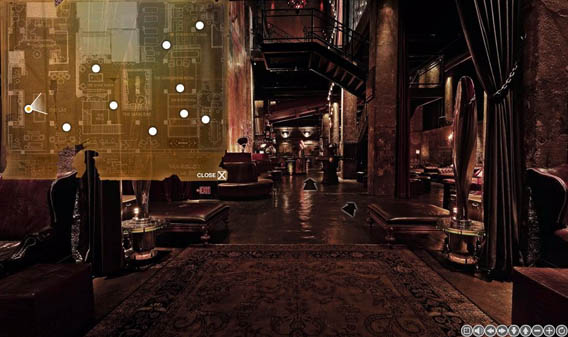 Please click the link to see the Edison Downtown virtual tour.