We create luxury retail virtual tours for brands who demand finely-crafted 360 photography to showcase their products. Each 360 is the product of a workflow refined over two decades. Where our post-production studio handcrafts each image to showcase your location at its most stunning. Where we ensure that the tours boast cross-platform functionality. Where viewers can use added functionality to become truly familiar with the brand and location.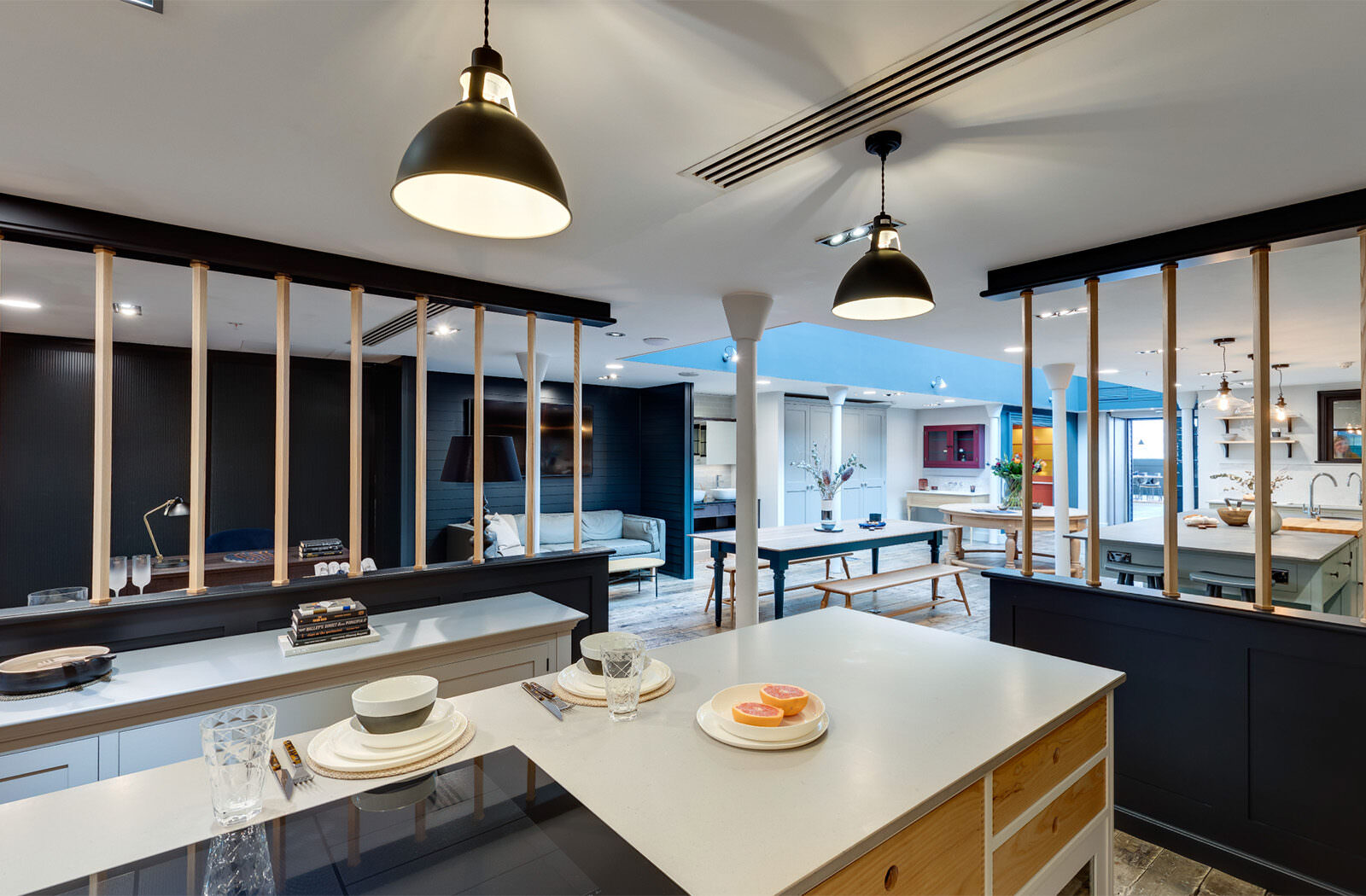 Heal's is so synonymous with stylish, contemporary interiors it seems incredible that they've never before offered kitchens. In 2019 they invited Brookmans of Smallbone to launch a collection exclusive to Heal's in the flagship store. In the early stages of lockdown we were asked to shoot the Brookmans concession, ensuring that they could open virtually during this very challenging time for businesses.
The 360 tours allow prospective customers to view the K1 and K2 ranges, plus the cabinetry and bespoke furniture that Brookmans offer. The tours have become part of the sales process on the Brookmans site, with a virtual design consultation utilising the 360s to help customers design their style, colour palette and fittings.
The process for the shoot is straightforward. We've been doing this for a long time, and are here to support you at each stage of the process. We provide guidance in advance to help you prepare and get the most out of the shoot. A single photographer visits the location and determines the best shoot positions. If the space is clean and prepared the shoot is relatively swift. Once back in the studio the post-production process can commence and you'll usually see the image within 5 working days or sooner. Once your images are approved and delivered, we can help you get the most out of them by providing resources you can use on your social media channels, for example.

You can click to view some of our other kitchen virtual tours or if you'd like to discuss how we can create luxury retail virtual tours for you please do get in touch.