We have been creating virtual tours for over two decades. Our long experience tells – each 360 image is finely crafted to give your viewers the best possible views of the space. Please read on to find out more about the Old Sessions House virtual tour.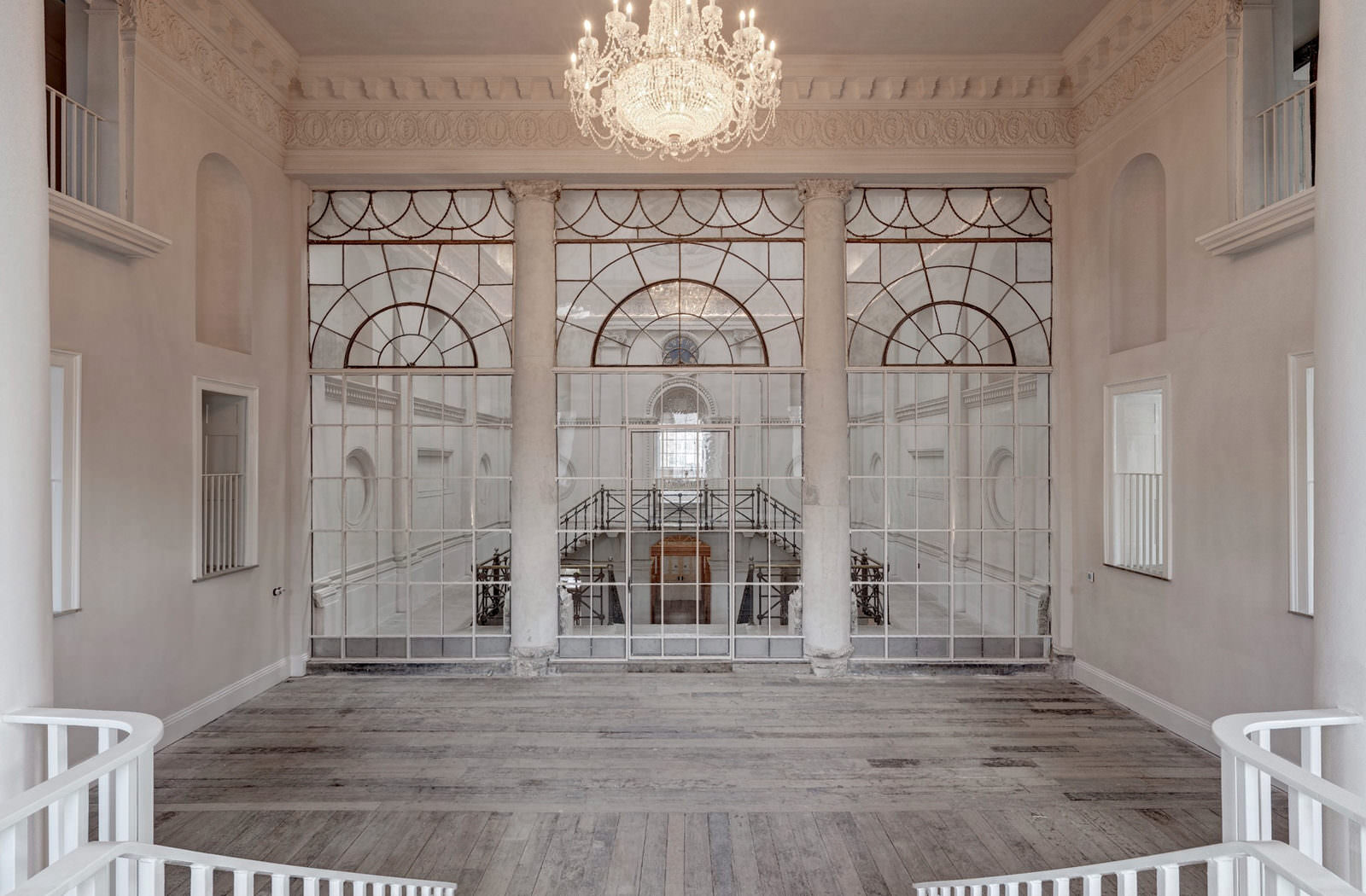 Old Sessions House, Clerkenwell
Our reputation means we're lucky enough to be commissioned to shoot some breathtaking locations, but even in exalted company Old Sessions House really stands out. Ennismore own this amazing building, and will be using it as a restaurant, bar and private events venue. Their work on the project has allowed the building to be the hero. Our 360 virtual tours are particularly good at documenting the space and letting it speak for itself.

The classical Georgian building in Clerkenwell Green, London, was completed in 1780. It was a courthouse until the late 19th century, known as Middlesex Sessions House. Judges sat in session 8 times a year, and the building includes the dungeons in which prisoners were held. We shot high resolution virtual tours to document the decayed grandeur of this Grade II listed building. Navigation is simple, you just click the thumbnail to view each 360.

Our extensive insurance covers us to work in a wide variety of unusual settings, so you can book in your shoot without concern. If you have an historic building and would like to discuss documenting it in 360 virtual tours, please don't hesitate to get in touch.

Please click the 'Launch Project' button to see the Old Sessions House virtual tour. Should you wish to view other heritage virtual tours please click here (opens in a new tab).