Charles de Gaulle in London. The Lycée is one of the UK's most prestigious international schools.
Increasingly, schools are turning to online and virtual open days in order to comply with government guidelines on social distancing. These can be in the format of video or zoom presentations from the heads, or video walkthroughs of the school. A school virtual tour using 360 images allows prospective parents and pupils to journey through a school at their own pace. Thus, users can gain an overview of the school. Vitally, they're able to focus in on the elements and areas that most interest them.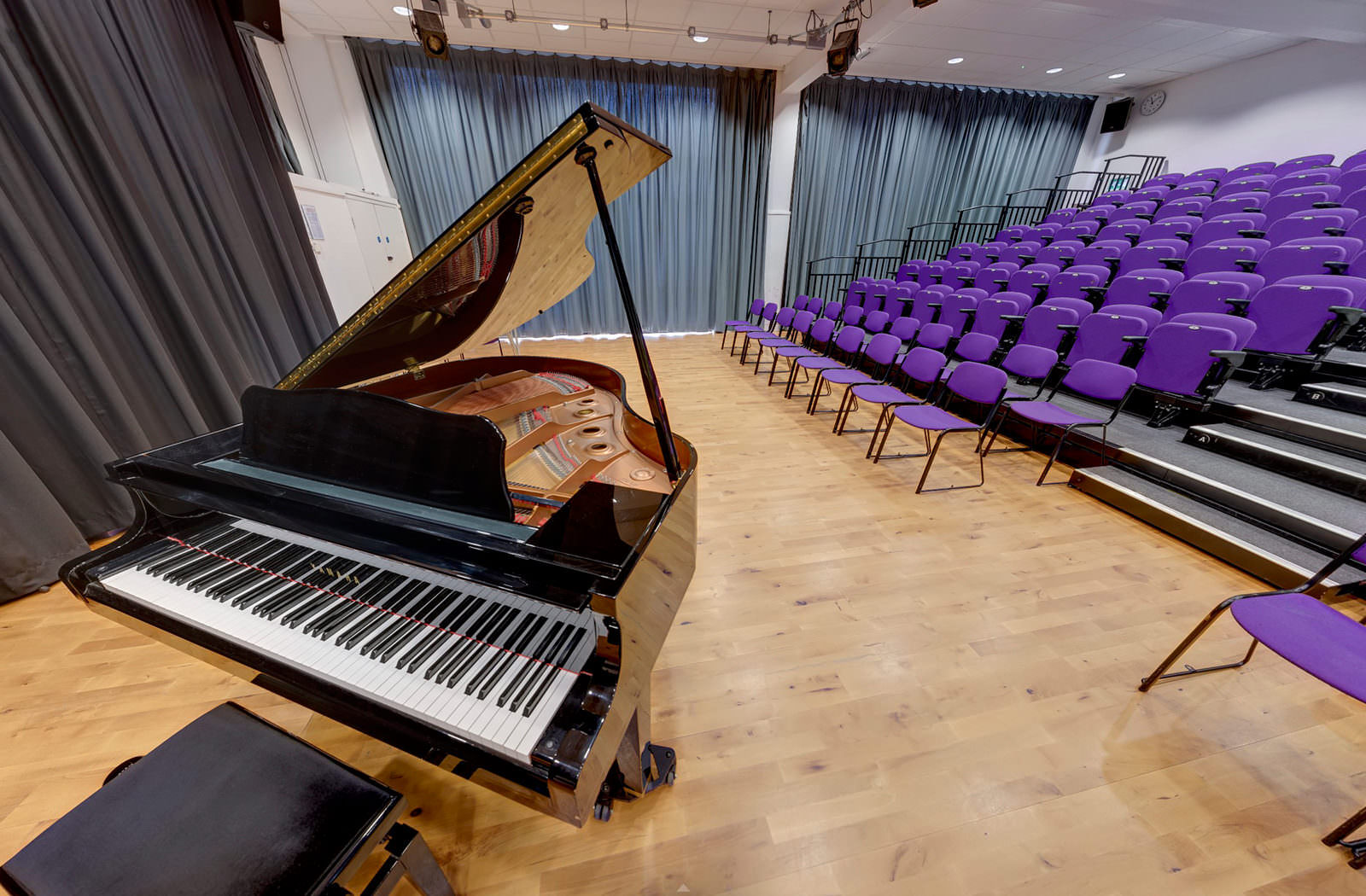 Our 360 tours are perfect for this type of user-led experience. We are able to showcase the school setting to its very best advantage. Additionally, users can take their time to explore thoroughly. This gives them a flavour for the surroundings their children will find themselves in.

Introducing the school virtual tour with an aerial 360
You'll see that the tour opens with an aerial view taken from above the school, looking 360 degrees out above Kensington and beyond. There are very tight restrictions on flying a drone in London. Gaining special permission to fly in one of the world's most populous cities is essential. We were delighted to be granted this permission as it's a location with a spectacular view over London. It takes in the Natural History Museum, the Royal Albert Hall, Hyde Park, and further away, Battersea Power Station, the London Eye and the City of London. Thus, users can understand the context of the school's location in its immediate neighbourhood and within the wider city. The aerial view conveys much of the vast beauty and excitement of being schooled in London itself, with its architecture, opportunities and buzz. It also provides a dramatic introduction to the ground-based 360 tour.

We hope you enjoy exploring the school virtual tour, and of course please feel free to get in touch with any questions.
Drone 360s
If you're interested in finding out about our drone 360 service, and how we can achieve these click here to read more.