Aerial virtual tours can be a valuable marketing asset. This is especially true for large or striking locations. Offering a sweeping overview of a location or giving viewers a new perspective can really help your brand stand out amongst its competitors.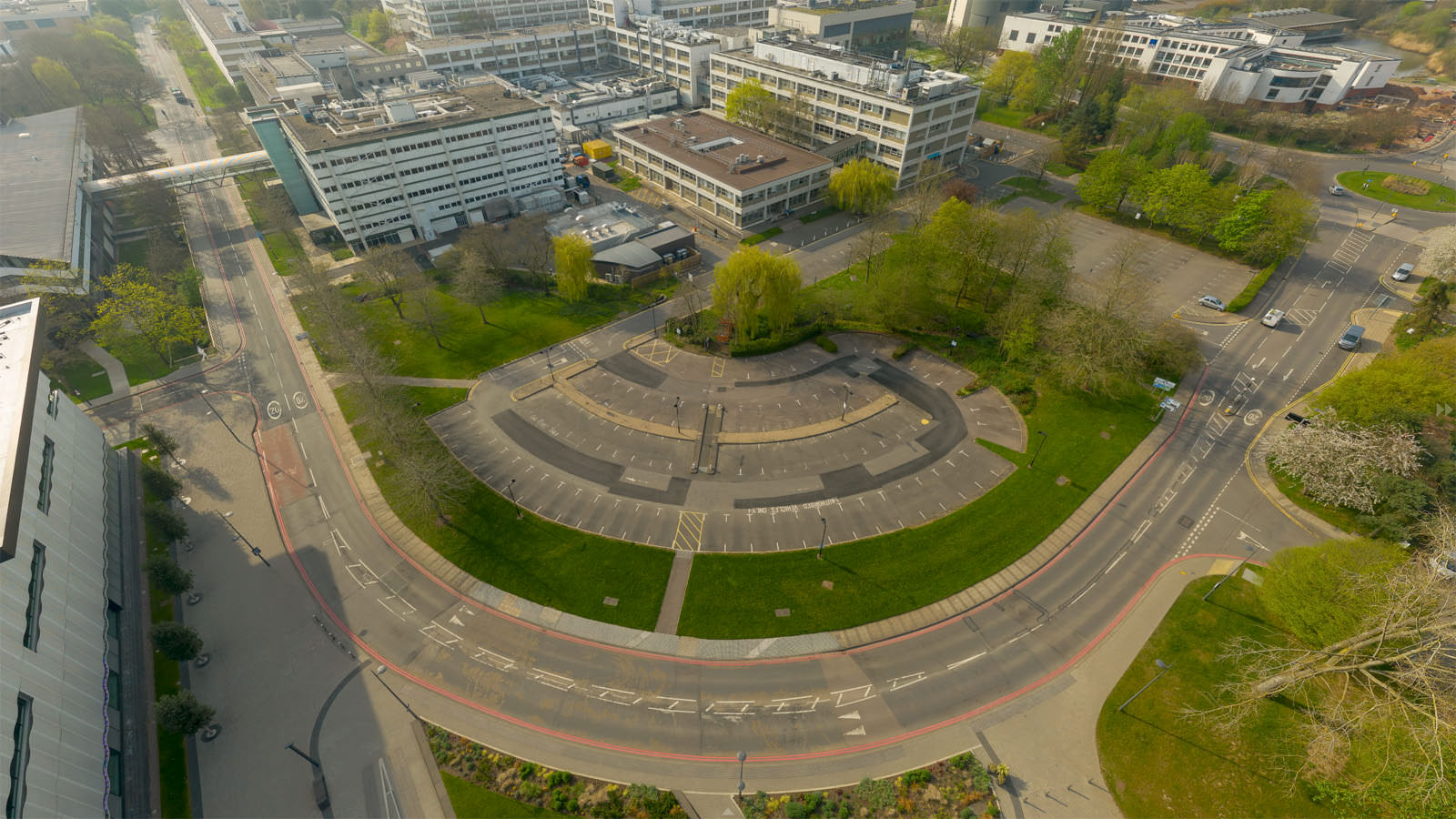 The University of Warwick
The University of Warwick is a world-leading institution and is one of the Russell Group of Universities. It is ranked as one of the UK's top 10 universities. As a result, it attracts students from all over the globe. In fact, over 40% of Warwick's students come from outside the UK. It's vital that these students and their families are able to get a thorough understanding of the university before applying. They need to interrogate the academic facilities. They want to understand what university life can offer at this particular institution. Circumstances or government guidelines may mean that domestic students could also be unable or unwilling to tour the university in person.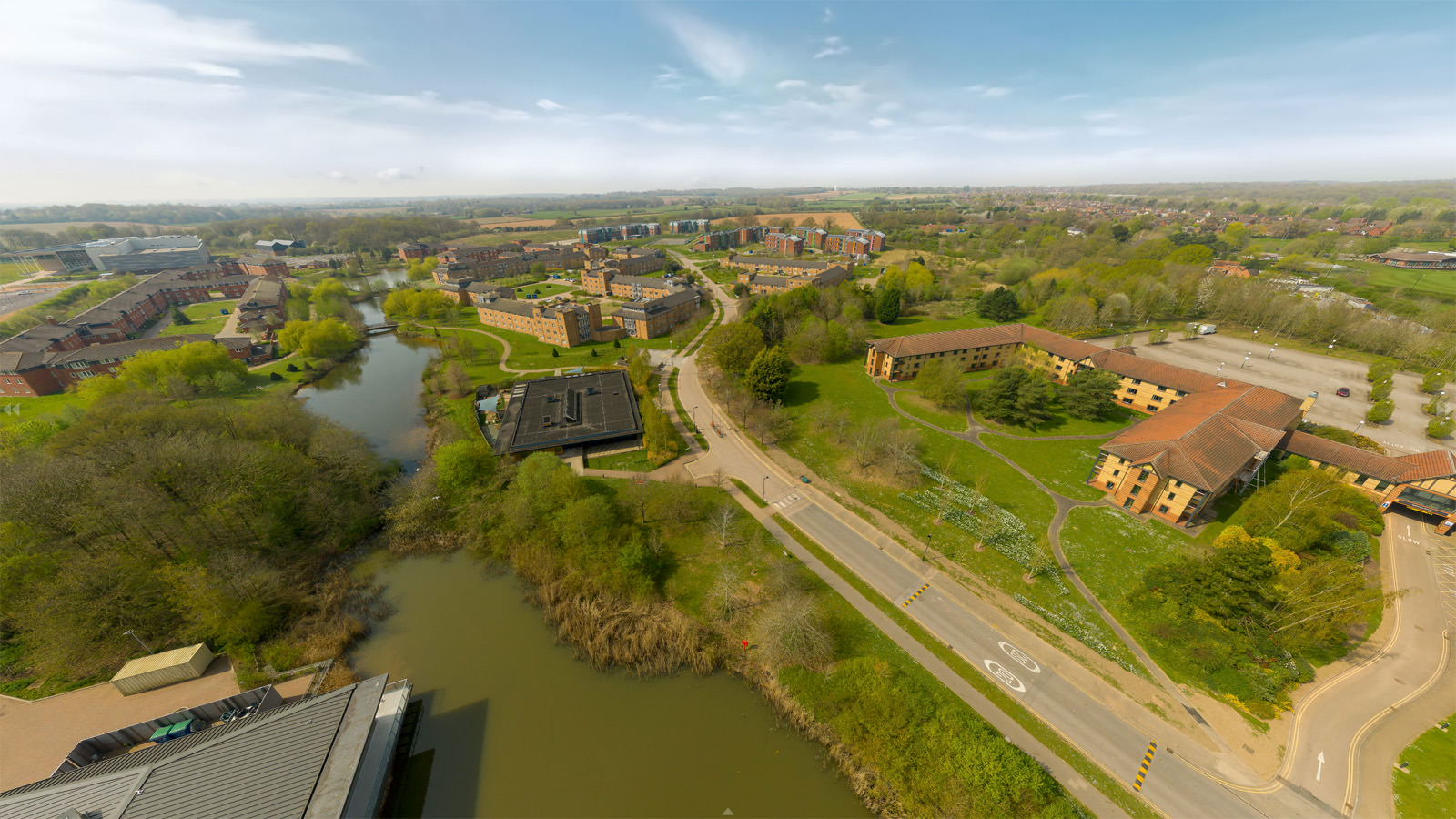 Aerial Virtual Tour – a different means of navigating
The University of Warwick campus covers an area of over 700 acres. The 360 virtual tours could have been linked together for users to navigate through with a map. Instead, the University of Warwick team came to us because they wanted something a little different. They wanted students to be able to get an idea of the campus' scale and position using aerial virtual tours. These aerial 360s give them an overview (quite literally) of the campus. They show them how academic buildings and student accommodation relate to each other. They can see the styles of architecture. And of course, the tours let them 'dive down' to explore the buildings that interest them.

Students can see where the running track is in relation to Jack Martin Halls, or Westwood Campus. Viewers can see Coventry beyond the campus on one side, and green spaces surrounding the others. Therefore the tours help students and their families understand a little more about the local area.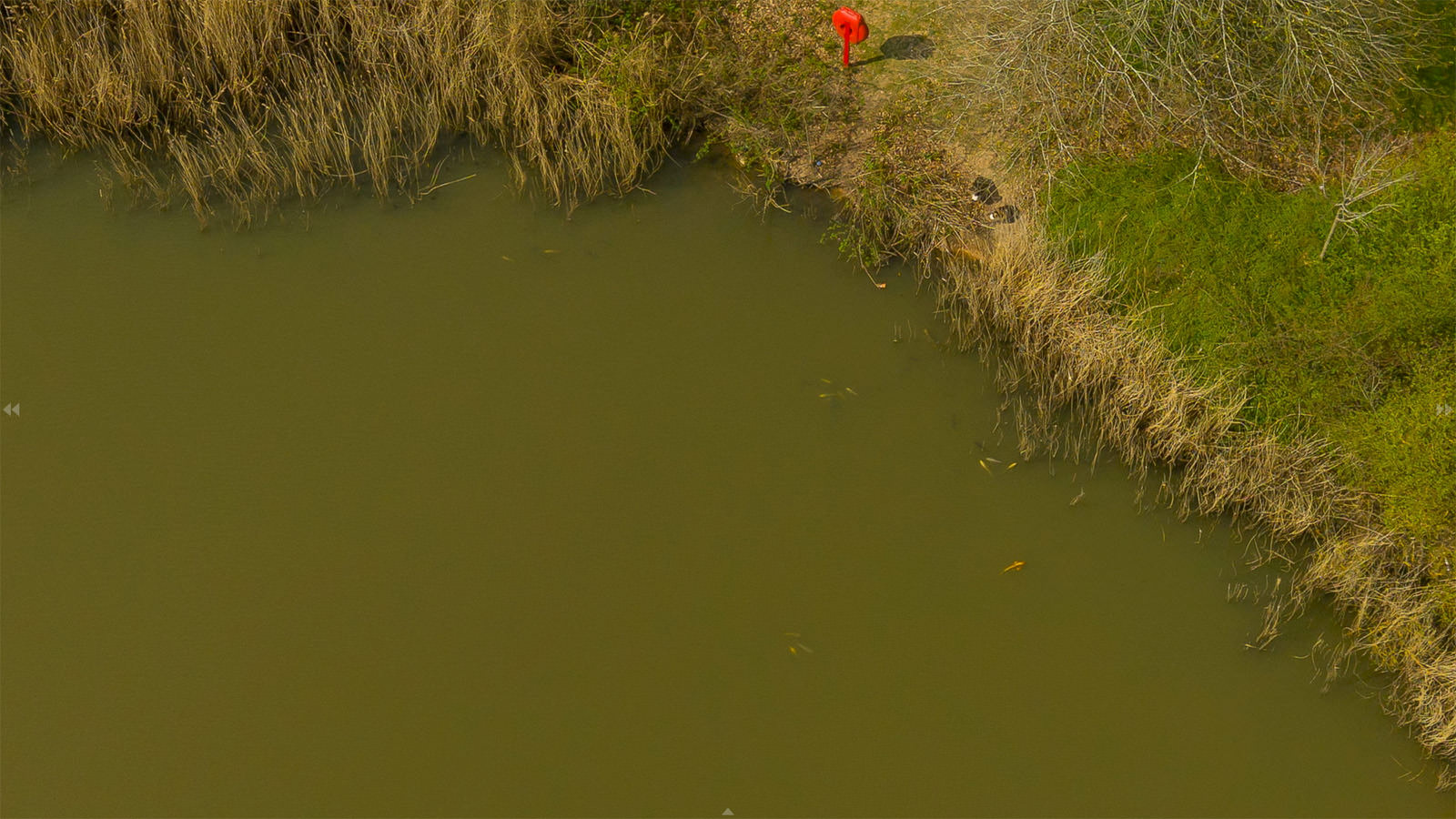 Google Maps Integration
You can use Google Maps within the virtual tour. Thus you can see where you are at all times, and even which direction you're facing in.
Virtual open days
The 360 tours give useful insight into academic facilities and campus life. This is especially true for students outside the local area or overseas. Now however, Covid has made university virtual tours absolutely invaluable. Ultimately, prospective students have remote access to locations that they cannot currently tour physically. In effect the University has a permanent 'virtual open day'!
We're delighted to have been invited to work with the University of Warwick on their 360 project. Finally, please click here to see the aerial virtual tours.
Discover more
If you'd like to find out more about our aerial virtual tour and drone video service, please click here to read more.