We were privileged to be invited to shoot a kitchen virtual tour for Smallbone of Devizes, the world-renowned kitchen designers.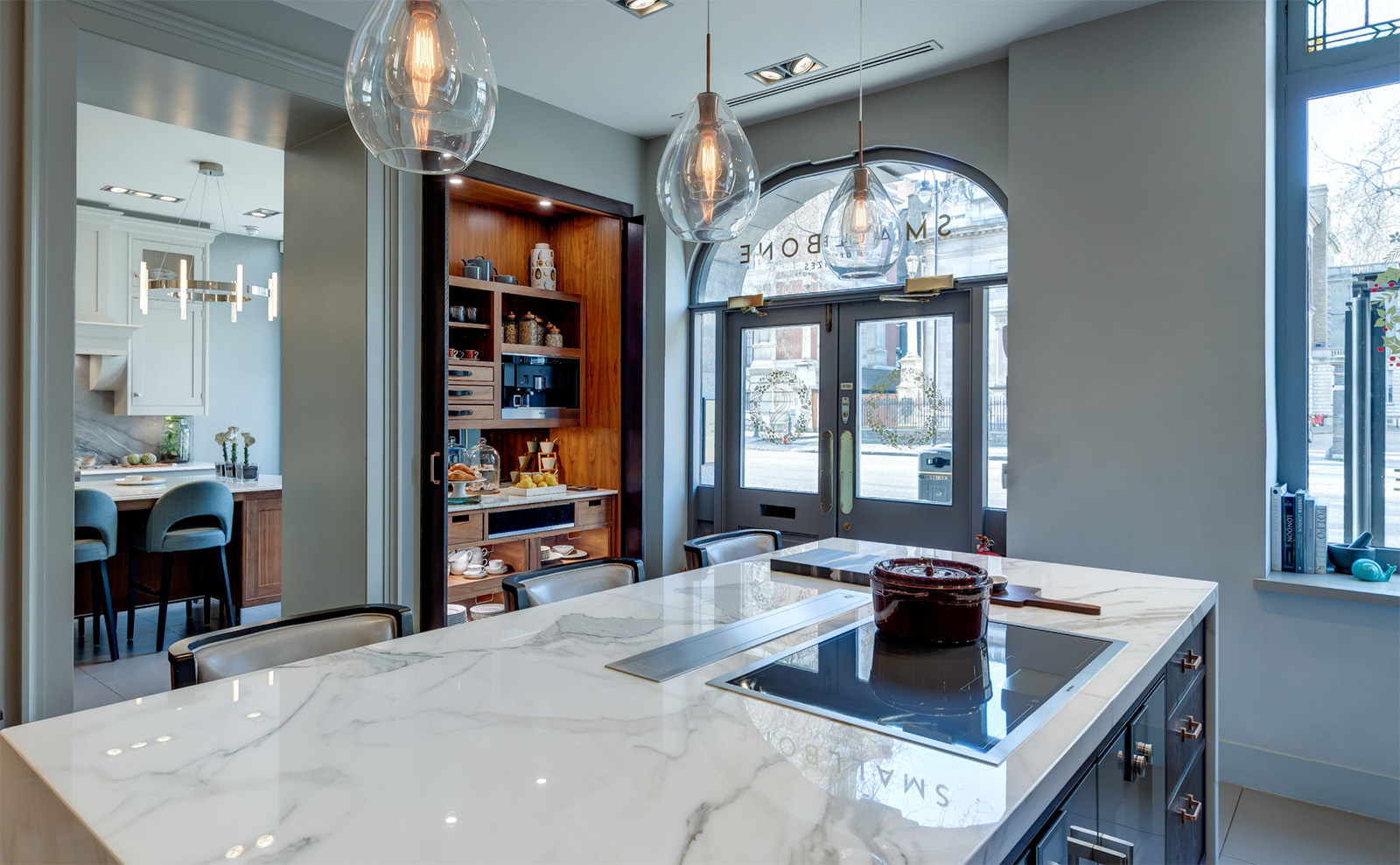 For over 4 decades, Smallbone have been creating handcrafted kitchens, which the designers plan alongside their clients. Smallbone wanted to keep their doors open virtually 24/7, with a flawless virtual tour that allowed prospective customers to zoom in to see the detail.
We created 360s of several of Smallbone's kitchen collections – from their classic handpainted range to modernist kitchens.
Each tour features info pop-ups where they can read information about that particular item and see close-up still images. Info pop-ups are incredibly versatile, even allowing e-commerce links.

Customers can use the 360 tours to help them fix on an overall style, or to find out more about particular elements they'd like to include within their chosen kitchen. Because the resolution is so high, they're able to zoom in to see the detail and really interrogate the pieces.
If you'd like to discuss how we can shoot your location safely and within all government guidelines, please don't hesitate to get in touch.