Marketing Commercial Property
In a world that's moving from print to digital we create engaging content that helps drive sales. A traditional printed commercial property brochure has its place in the mix, but is now simply an expected element. To create stand-out, digital content that adds value and vitality is key.
New Street Square, City of London
New Street Square is a landmark building, beautifully designed and with stunning views across London and particularly of St Paul's Cathedral. Traditionally, print material would be key in marketing a building like this, often followed up post-meeting with a downloadable PDF. The views at New Street Square are so attractive, that the client wanted to highlight the office space with the views, and the views alone in a series of panoramas.
360 Digital Commercial Property Brochure
The 360 ibrochure features a 3D flyover movie showing the location and context of the building within the City of London.
You enter the 360 i-brochure to explore the office space. You have the option to zoom in for detail. As the view is so incredible we also captured panoramas through the glass at different times of day. These multiple panos in different lighting conditions really help showcase the drama of this location.
And yes, you can download the PDF ready to print if you still use paper!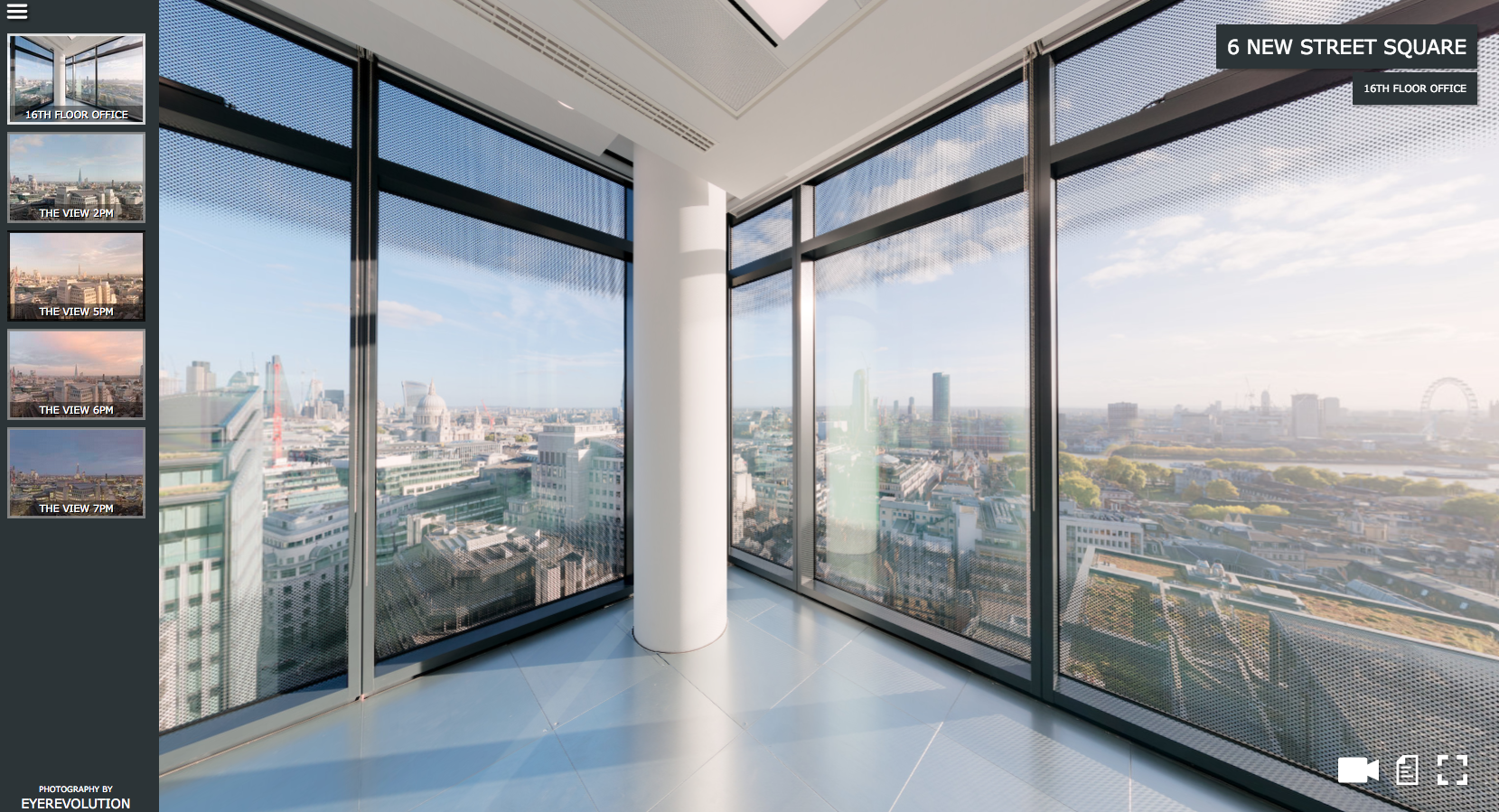 The big advantages of this format is that it's much more memorable than handing a prospect a printed brochure. It conveys the vital information in a downloadable PDF. It can be easily shared amongst decision-makers and key personnel.
Clients can choose to include other elements, such as exterior 360s, floorplans, hotspots within the 360s which open info points, soundtracks, voiceovers and even embedded video.
If you'd like to talk about how a digital commercial property brochure can help you deliver sales, then please do get in touch.