Hornsey Town Hall is in the centre of Crouch End, North London. The architect Reginald Uren won a competition beating 217 other entrants for the chance to design this important public building. His scheme was for an ultra modern building, with clean lines breaking with the Victorian classicism which characterised many town halls around the country. He avoided excessive ornament, using sculptures (visible on the front of Barclays Bank, once the Gas showroom, and the old electricity showroom now Spiazzo's deli) marble and metalwork to soften the geometry of the buildings. The building was opened in 1935 and won an RIBA bronze award,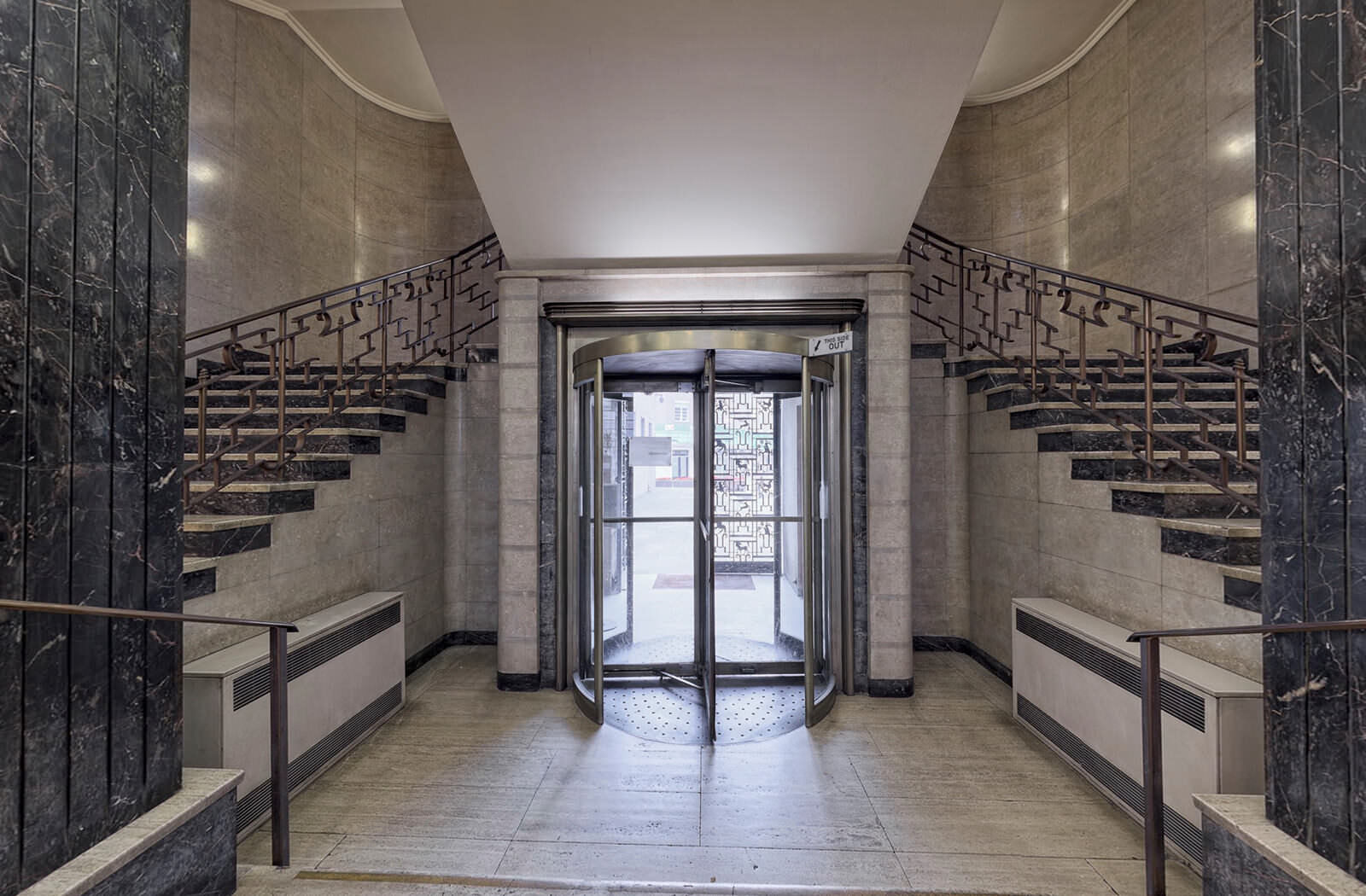 Since 1966, when most of the council functions were moved to Wood Green Town Hall, Hornsey Town Hall has fallen into disrepair and the council chamber sealed off due to concerns about asbestos. Most Crouch End residents have never had the chance to see inside this amazing building. Now Eye Revolution have created a set of virtual tours which allows visitors to look around the Town Hall. They can view around the council chamber and see the view previous mayors would have seen (albeit in a state of decay), they can also tour the theatre including backstage, dressing room and the green room, the old planning application map room, ticket office, foyer and even a couple of loos!
The shoot was fascinating – Eye Revolution founder Will Pearson says "Being able to explore the Town Hall in its current state of decay was visually fascinating. It seemed a bit like the Marie Celeste – abandoned whilst still in use, with old building planning applications just lying around gathering dust – including the one for Hornsey Lane Bridge (known locally as 'Suicide Bridge). I found an old (full) beer bottle which looked like it dated from when the Town Hall was still in use. It can be seen on the sill in the dressing room."
Click the link to take the Hornsey Town Hall virtual tour and see inside this gem of Art Deco architecture.