LAUNCH PROJECT
Marketing Yachts with 360 Virtual Tours
We are delighted to have created a yacht 360 for this lovely Oyster 545. An update to the much loved Oyster 54, the yacht features maple joinery and sky blue alcantara upholstery. The Oyster 545 is small enough to fit into snug little French marinas, whilst big enough for offshore sailing in great comfort.

Yacht Photography
Stills photography gives viewers an impression of a yacht's style. However, stills cannot convey the layout or how it feels to be inside the space, looking all around. 360 virtual tours are an elegant yacht marketing tool. Viewers can navigate around the cabin, understanding the layout as well as appreciating the textures and materials used.

Our photography is high-resolution and incredibly sharp. We have many years experience creating flawless 360s in confined spaces for high end luxury brands in the automotive and aviation sectors. Shooting inside a yacht poses many of the same technical challenges as car or aircraft interiors. Our images are sharp whether you're viewing an object close-to, or one much further across in a different area. This sounds obvious, but many 360s you see online fail to get this right, and it impacts on the quality of the image and how it reflects on the brand concerned.

Interface
We have created an interface that allows viewers to navigate around the yacht through the different 360s. You can see the aerial layout in the floorplan of the boat (below).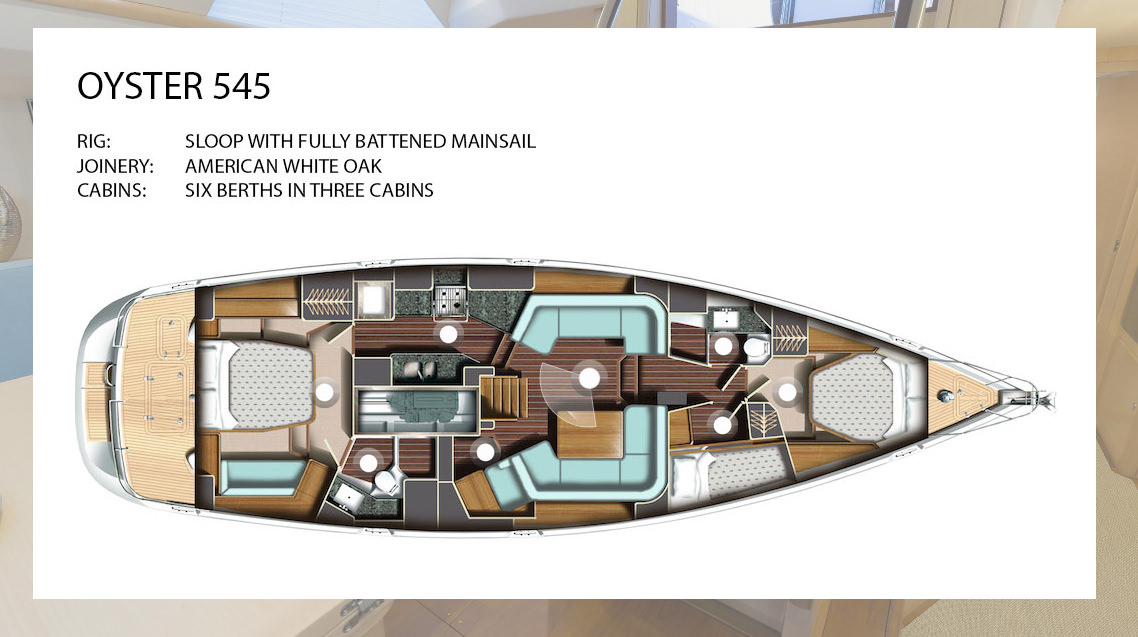 Each white hotspot shows the position of a different 360. You can choose to change location in the boat by using the flootplan hotspots, or by clicking the blue hotspots in any of the boat 360s to go through a door into the next area. Zoom in to see the details and get a closer look at features of interest. Clients can also choose to have info hotspots that give further information within the 360.

Whether you're a yacht charter company seeking to show off the boats your clients can hire, or a yacht brokerage selling a superyacht or classic sailing yacht, a 360 can help marketing yachts to your prospects in an engaging and interactive manner.

Please click the 'Launch Project' button or click here to view the Oyster yacht 360